Healthcare payers and providers share common goals: improve population health, reduce healthcare costs, and elevate both consumer and their care team experiences.
Achieving these goals requires operational efficiency and business insights. When implemented together, intelligent automation and advanced analytics can help you streamline processes and illuminate paths toward better care.
Two of our experts, Jayce Johnson and Graham Wallis, explore this potential in our most recent 8-minute PowerByte video, Analytics, Automation, and the Quadruple Aim: Enhancing Efficiency, Value, and Care: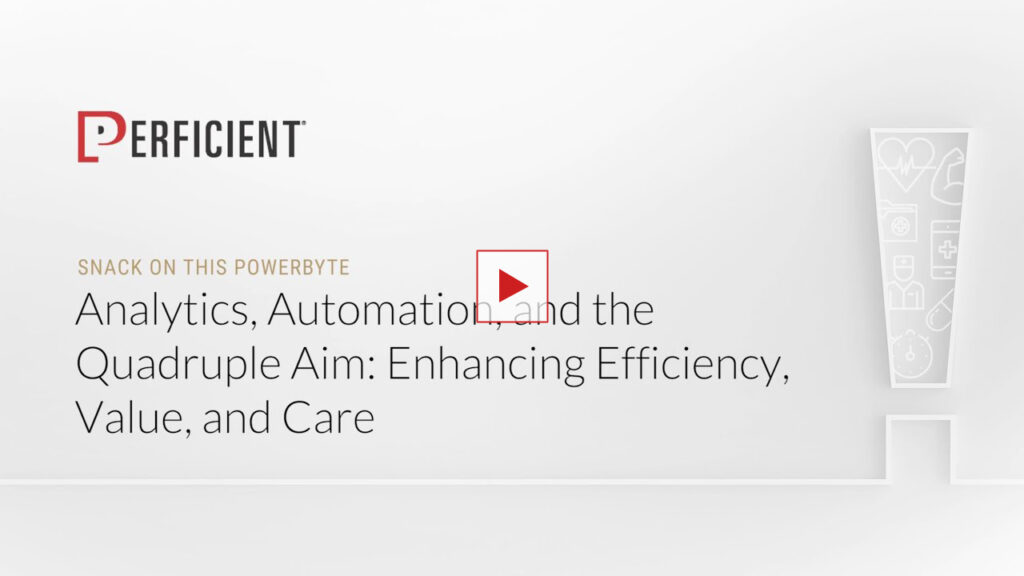 Healthcare organizations need to make informed decisions that will drive the efficiency of providing care. We blend healthcare, data, and automation expertise to help you improve population health, reduce costs, and elevate both patient and provider experience.
What process and analytics goals are top of mind at your organization? Let's talk.
You may enjoy these additional resources on intelligent automation and advanced analytics in healthcare: