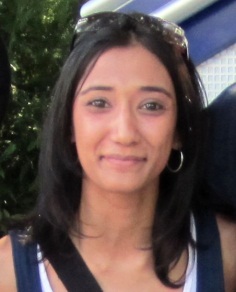 At Perficient, you are part of something truly special – a fast-growing, global digital consultancy that challenges, champions, and celebrates our people.
With teams spanning technologies and time zones, our expanding global business and inclusive culture promise to create opportunities to collaborate with the top talent in the world, while maintaining personal and collaborative relationships with colleagues you know by name.
Here are stories of our colleagues who are making a collective impact on our clients, communities, and one another.
Meet Priyal Patel, a Director on our Healthcare team, focusing on Digital Strategy and Solutions.
Growing a Career in Healthcare at Perficient
How does your role as Director of Healthcare Strategy and Solutions contribute to Perficient, our colleagues, and our clients?
Currently, I play a cross-functional role on our projects and am responsible for the leadership, strategic direction, and continuity of Perficient's services but also heavily involved in the day-to-day work, ensuring optimal outcomes of our work. I am usually on multiple, client-facing projects that often span different times zones, so my days are quite chaotic and long.
Typical daily tasks include collaboration with the client's clinical, business, and/or technical teams to understand business objectives, formulate strategies for execution and align communications across multiple teams and varying organizational levels.
I usually lead discovery sessions and formulate use cases to drive business value; help our teams connect the dots between business needs, industry trends, and technology; and often, create content for our digital efforts.
My days are often filled with meetings, where I facilitate or support presentations to the client; collaborate with teams on creation and/or QA of work products; and, if applicable, develop or review statuses, SoWs, and the like; and serve as a sounding board for folks as needed! The day truly does not end, as I make myself available to "be on call" in case the client or team needs something.
In addition to client-facing work, my day can include supporting pre-sales work, marketing efforts, and recruiting activities. I also lead and manage many of our Healthcare BU's internal initiatives – employee engagement and recognition committee, culture committee, monthly town halls, monthly newsletter, onboarding/mentoring, etc.
I trust my healthcare experience and expertise paired with my integrity and passion for helping others, allows me to build trustworthy relationships with our internal and external teams.
In doing so, I am hopeful that I am helping our clients not only achieve their immediate business needs but uncover additional opportunities where they can further drive value to their organization and ultimately change the way we deliver healthcare to patients and members. I hope I am helping our internal teams grow our business, stay informed, be recognized, and feel valued and empowered as a member of the healthcare team and Perficient overall!
Priyal's Promotion Inspires Internal Mobility in Others
What do you consider your greatest personal or professional achievement?
My greatest achievement professionally, I would say, to date, is being promoted to Director.
When I first started consulting, many people told me this industry was viewed as a "good ole boys club" and that career advancement and being taken seriously by colleagues and clients would be a challenge.
Lucky for me, I have an amazing support system, personally and professionally, that reminded me that the work I was doing was appreciated, making a difference and I was helping others be successful, which to me is just as important as me being successful, so I persevered.
So, when I was finally told, "you have been promoted to director and you have earned it", as cliché as it sounds, it was a milestone moment. To make the experience even more meaningful, from my understanding, there have been only a few women who have been hired as a Director in Healthcare, but I am the first woman to be promoted to Director within the Healthcare practice.
This is a great milestone, not only for me but hopefully for other women within the team or organization who are seeking to grow within the company – it can be done!
Personally, I would say surviving my dog's first year. He just turned 1, so that is a milestone, as there were times where we thought weren't going to make it. Loki is a full-bred German Shepard. He was 18 lbs. when we got him, and he is now 95 lbs. and still growing!
He is the most beautiful, lovable, smartest dog, yet the most stubborn, high energy, naughty, pain in the rump of a dog you will ever come across! Apart from damaging the finer things in our house and tearing up the yard, he has managed to make our once booming social life non-existent, as our entire world now revolves around him and his schedule. BUT he makes us laugh hard, smile big, gives cuddles after a long day, and warms our hearts and we love him tons and wouldn't trade him for anything in the world…except a less stubborn, less naughty, less energetic dog…just kidding! 😉
What's the best advice—consulting or otherwise—you've ever received?
Never trust a Green Bay Packers fan! Just kidding, but not really.
The best personal/professional advice: you will face many defeats in life, but never let yourself be defeated.
Inspiring Careers for Women in Healthcare and Beyond
What advice would you give to a female just beginning her career?
I would say my experiences thus far have taught me to view every challenge as an opportunity and not to take any opportunity for granted. Also, to be my own advocate.
For a woman just beginning her career, I would say do not worry about what others think and do not compare yourself to anyone; keep integrity at the core of all you do and most importantly, do not change who you are to achieve success, remain authentically you!
How does it feel to be recognized as an inspirational colleague at Perficient?
It is an honor and I feel a sense of gratification, to be honest. I have given my blood, sweat, and tears to my teams, clients, and company, not to be recognized or rewarded, but because I genuinely care and want to help and make a difference. So, to be recognized in this manner, by your peers, it feels great just knowing you have made an impact, however big or small.
In return, I hope I can empower and be an advocate for others to continue to learn, grow and share their stories of success.
This slideshow requires JavaScript.
LEARN MORE: About our Promise to Challenge, Champion, and Celebrate our People
---
It's no secret our success is because of our people. No matter the technology or time zone, our colleagues are committed to delivering innovative, end-to-end digital solutions for the world's biggest brands, and we bring a collaborative spirit to every interaction. We're always seeking the best and brightest to work with us. Join our team and experience a culture that challenges, champions, and celebrates our people.
Learn more about what it's like to work at Perficient at our Careers page.
Go inside Life at Perficient and connect with us on LinkedIn, YouTube, Twitter, Facebook, and Instagram.