Automation is a critical aspect of any mature technological platform. Oracle's recent updates to their EPM Cloud offerings include several new and exciting automation capabilities. Continue to read below for explanation on several of the noteworthy enhancements.
New and Improved EPM Automate Commands
cloneEnvironment – Provides ability to clone the environment.  The UsersAndPreDefinedRoles optional parameter identifies whether to clone users and their role assignments.
invalidLoginReport – Produces the Invalid Login Report listing the failed attempts to sign into the environment over a specified period of time (maximum last 90 days).
roleAssignmentAuditReport – Creates a report listing all changes made to predefined and application role assignments over a period of time (maximum last 90 days). Report provides several pieces of information including: the user name for which a role change was made, the role that was assigned or unassigned, the user who performed the role change, and the timestamp when the action was completed.
addUsers – No longer sends emails to new users if the value of the resetPassword parameter is set to false.
sendMail – Allows file attachments (other than snapshots) to emails. Limited to 10 MB in size.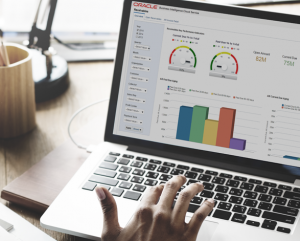 Explore key considerations, integrating the cloud with legacy applications and challenges of current cloud implementations.
Groovy Automation
Groovy business rules now have the ability to perform several automation commands thus reducing the need for an installation of EPM Automate. The commands currently available include:
copyFileFromInstance

copyFromObjectStorage

copySnapshotFromInstance

copyToObjectStorage

encrypt

feedback

importSnapshot

login

logout

recreate

sendMail
The use of the above commands via Groovy is available among the following EPM Cloud offerings:
Planning and Planning Modules
Enterprise Planning and Budgeting Cloud
Planning and Budgeting Cloud with Plus One option
Financial Consolidation and Close in EPM Enterprise Cloud Service environments.
Tax Reporting in EPM Enterprise Cloud Service environments.
Oracle Strategic Workforce Planning Cloud
Oracle Sales Planning Cloud
EPM Integration Agent and the Oracle Autonomous Database
Financial Consolidation and Close, Planning, Planning Modules, and Tax Reporting now provide direct import/export integration with the Oracle Autonomous Database. The Integration Agent establishes the connectivity between the Oracle Autonomous Database and the EPM Cloud application(s). The Agent can be installed in one of two ways: on a local computer or on the Oracle Cloud Infrastructure (OCI).
Additional information can be found here.
EPMCTRL Transfer Utility is Retiring…Soon
The EPMCTRL utility is used to perform several tasks within Narrative Reporting: migrating artifacts, performing backup and restore, data load and data extract, uploading and downloading files. Oracle has announced that the utility will no longer be available starting in a future update. For customers using this utility, it is highly recommended they begin using EPM Automate instead. EPM Automate contains all of EPMCTRL's commands, so the impact is minimal.

Have questions about automation possibilities in Oracle EPM Cloud?… Contact us today, we'd love to provide answers to your questions!