We are excited to welcome Emma Wexler to Perficient as the IBM and Red Hat Alliance Manager!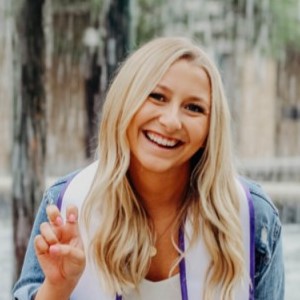 The Alliance Manager role is a leadership position focused on the stewardship of our IBM and Red Hat partnerships. Emma joins our team with prior experience as an IBM Partner Sales Manager, where she managed both regional and national resell partners, including the entire sales cycle from opportunity identification to backend rebates. She is excited to hit the ground running and be part of the Alliance team at Perficient.
Connect with Emma on LinkedIn!
5 Questions for Emma
Question 1: What is your overall goal as the new IBM and Red Hat Alliance lead? Describe how you plan to achieve that goal.
Overall, my goal is to strengthen our relationships between internal and partner teams and ensure the growth of our existing services revenue as well as honing in on how to grow and expand the software piece of Perficient's business. I plan to do this through:
1: Account Alignment: I want to ensure we have close-knit relationships at the account level, which will allow us to provide better offerings to end-users and strengthen the partnerships.
2: Focus on Key Initiatives: Our key initiatives have already been put in place to ensure consistent growth that aligns with Perficient's strengths and deep expertise so our partners can leverage that on a more consistent basis.
Question 2: What is your main responsibility in this role?
I see my main responsibility as bridging the gap between expectations from internal teams and IBM and Red Hat partner teams. This includes working across marketing, sales, delivery, and leadership internally and with the partner. The goal at the end of the day is to ensure that doing business with IBM and Red Hat is as easy and pain-free as possible for our sellers.
Question 3: How do you plan to promote Perficient and our partnerships with IBM and Red Hat?
Lucky for me, I've inherited both partnerships with a strong foundation. I want to ensure that we're meeting expectations of growth targets and continue to advocate and champion our partners' platforms so we can expect to stay top-of-mind with partners. Our value adds with both partners are obvious and they both appreciate having Perficient in their ecosystems.
Question 4: Do you have any advice for our sellers and consultants?
Engage me early and often! The key to success with both partners comes from making opportunities known early in the sales cycle through deal registrations and partner value forms. This provides visibility to our partners on what we're working on, and it will allow them to give us access to resources and value adds that we may not have otherwise known about.
Question 5: What are you most excited about as the new IBM and Red Hat Alliance Manager?
I'm really looking forward to having the opportunity to collaborate with so many brilliant people across the team and provide value in the form of partnerships.
About Our IBM Practice:
When it comes to IBM software product implementation, we are second to none. We are part of a select group of elite Platinum Business Partners that can sell and service across all IBM software brands, which allows us to deliver comprehensive, industry-focused, and business-aligned solutions.
About Our Red Hat Practice:
As a Red Hat Premier and Apex Partner, we help drive strategic initiatives around cloud-native development, DevOps, and enterprise integration to ensure successful application modernization and cloud implementations and migrations. We offer targeted platform as a service (PaaS) solutions for the enterprise using Red Hat OpenShift. Our application modernization expertise earned us the 2020 Red Hat Application Platform Success Partner of the Year Award.
READ MORE: Unveiling the New Perficient People Promise
---
It's no secret our success is because of our people. No matter the technology or time zone, our colleagues are committed to delivering innovative, end-to-end digital solutions for the world's biggest brands, and we bring a collaborative spirit to every interaction. We're always seeking the best and brightest to work with us. Join our team and experience a culture that challenges, champions, and celebrates our people. 
Visit our Careers page to see career opportunities and join our talent community for career tips, job openings, company updates, and more! Go inside Life at Perficient and connect with us on LinkedIn, YouTube, Facebook, Twitter, and Instagram.