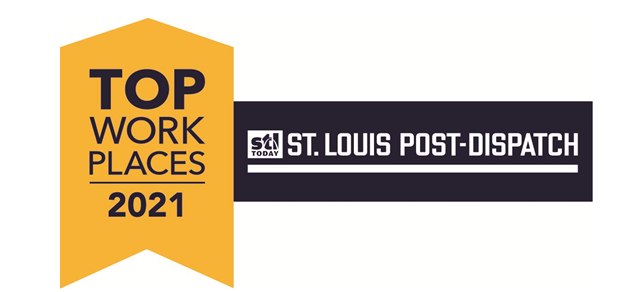 We are thrilled to share that Perficient has been named a 2021 Top Workplace by the St. Louis Post-Dispatch! This is the fifth time that our St. Louis office has received this honor with past wins in 2013, 2014, 2015, and 2019. It is also our second win this year, as Perficient was also recently named a 2021 Best Place to Work by the St. Louis Business Journal.
How it Works
Top Workplace winners are chosen solely based on feedback from their employees, making this win even more valuable and meaningful for us. While great benefits and culture can make a company a great place to work, a Top Workplace winner is also judged on the following:
It's about organizational health. Employees want to align with the company's vision, be challenged by a high-performance culture, and feel that they are valued and that their voices are heard. – Top Workplaces
Any company with at least 50 employees can compete in this process, and this year over 227 employers and 50,000 people chose to participate. Representatives from the St. Louis Post-Dispatch analyzed each company's data, and the top 151 companies were ranked based on size and score. Winners were honored at a virtual celebration on June 17th and featured in a special edition of the paper this past Sunday.
A Hometown Celebration
This year's celebration was hosted virtually by the Post-Dispatch with surprise appearances from some of St. Louis' finest! The 151 winning companies were broken down into three categories based on size, and each grouping was announced by a local celebrity:
Small Employer Winners announced by David Freese, 2011 STL Cardinals World Champion and MVP
Midsize Employer Winners announced by Jackie Joyner-Kersee, six-time Olympic medalist
Large Employer Winners announced by Andy Cohen, TV Host and Entertainer
Other Special Awards announced by Joey Vitale, St. Louis Blues Radio Color Analyst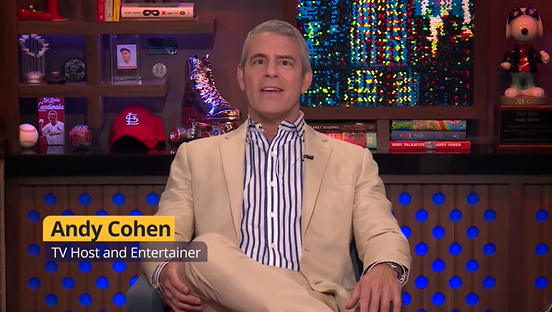 Our Award-Winning Culture
Two of the most important aspects of our company are our culture and our people. We are honored to receive an award based on these factors and will continue to maintain our unique and collaborative culture that values every voice and inspires our colleagues. 
We are absolutely thrilled to be recognized as a Top Workplace in St. Louis for 2021. Our culture and employees are truly what makes Perficient so special.

Brian Conway, St. Louis General Manager
This win adds to our growing list of honors and awards won by our offices around the country. All in all, we are proud to say that Perficient is one great place to work!
---
JOIN AN AWARD-WINNING WORKPLACE
At Perficient, we continually look for ways to champion and challenge our talented workforce with interesting projects for high-profile clients, encourage personal and professional growth through training and mentoring, and celebrate our people-oriented culture and the innovative ways they serve Perficient and the community.