Interoperability: it's the tech initiative with a big heart. Why? Because at its data core, it puts consumers first, giving them access to their health information when they need it most and in a way they can best use it.
Approached strategically and at an enterprise level, interoperability presents a big win for healthcare organizations, too. It stands to turn data into a true strategic asset that can accelerate clinical, marketing, and operational excellence.
Two of our chief strategists, Mike Porter and Arvind Murali, explore this potential in our most recent PowerByte video brief, Interoperability: Make Data a Strategic Business Asset: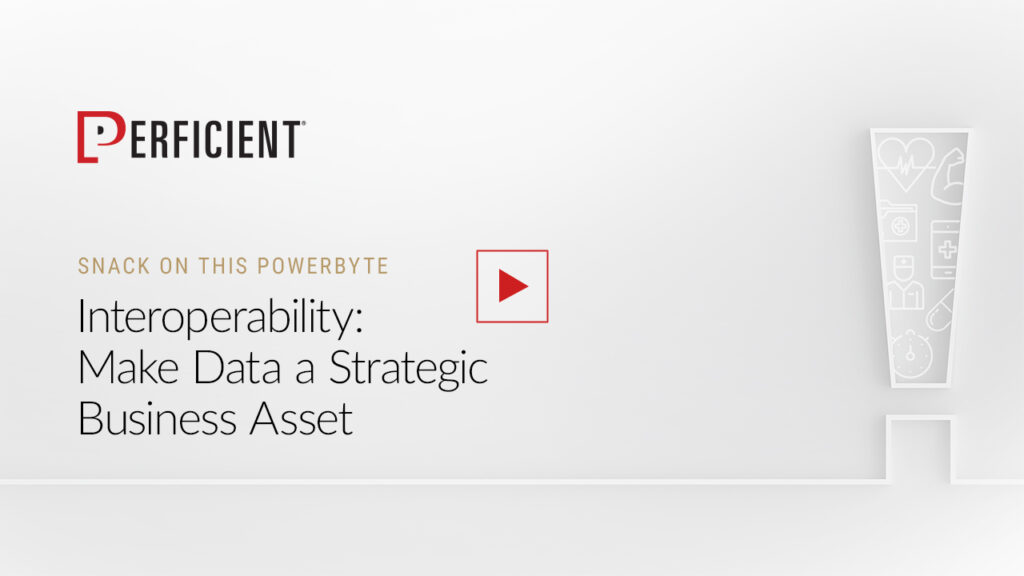 Wherever you are in your interoperability maturity, our experts can help you explore all of the important components that go into a truly integrated and insights-driving solution. (Hint: It's more than merely knowing FHIR.)
We are trusted by the leading API, data, and cloud technology partners, and our experts have helped the largest payers and providers in the U.S. build solutions that flatten silos, support meaningful consumer relationships, and accelerate business intelligence. Ready to turn your data into an interoperable strategic asset? Let's talk.
Check Out These Additional Interoperability Resources: