A good data strategy helps organizations get the most out of their data. In order to drive business value, you need to understand what your data means.
In season 1 episode 3 of the Intelligent Data Podcast, host Arvind Murali and his guest Shamir Sharma, a Data Strategist, Speaker, Podcast Host, and an industry leader in Data Strategy, discuss data strategy, data management, and data science.
Listening Guide
Portraying the 'what is data strategy?' message to executives. [4:33]
The technology aspect of your data strategy [11:39]
(Data-driven) Value creation [19:26]
What is the meaning of data literacy? [24:48]
Design principals [38:01]
The future of data strategies [39:56]
The motive behind Samir's podcast strategy [46:47]
Get This Episode Where You Listen
And don't forget to subscribe, rate and review!
Apple | Google | Spotify | Amazon | Stitcher | Pocket Casts
Connect with the Host and Guest
Arvind Murali, Perficient Principal and Chief Strategist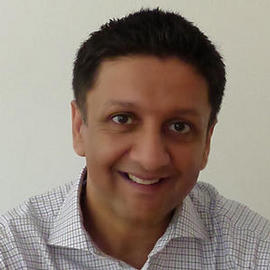 Samir Sharma, Data Strategist, Speaker, Podcast Host
If you are interested in learning more about Perficient's Data + Intelligence services capabilities or would like to contact us, click here.
If you or someone you know would make a great guest on our show, email us.