Fact #1: Consumers expect a more personalized experience
Fact #2: HIPAA-compliant personalization = A critical balancing act
Healthcare organizations are weighing heavier questions than simply, "Could this touchpoint offend the recipient or seem too intrusive?" The legal and trust-based repercussions of a misstep are enormous.
Still, highly personalized communications are possible – and they're powerful when done right.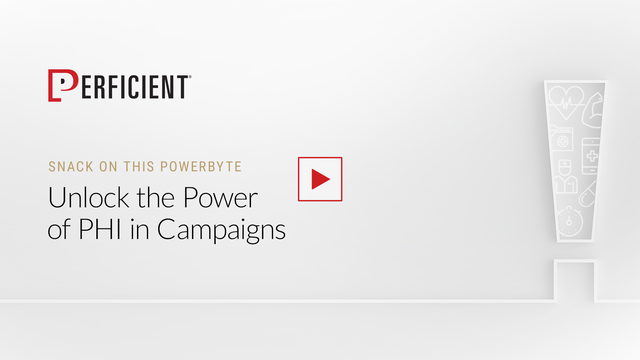 Two of our healthcare experts recorded a discussion on the possibilities of PHI-informed personalization – including some exciting projects we're delivering for our clients – and offer helpful tips you can use to overcome barriers and mitigate risk.
I hope you'll check out this quick 8-minute video. And if you'd like to discuss specific challenges you're running up against, our SMEs would love to connect with you.
We've helped leading healthcare organizations break through the complexities of HIPAA-compliant personalization. Ready to move from thinking about it to actually doing it? Let's talk.
Check Out These Related "Hip On HIPAA" Blogs: