Attending the Oracle Health Sciences Connect 2021 conference session "The Importance of the Unified Platform Approach" triggered me to think about the overall clinical trial life cycle.
The COVID-19 pandemic has set an expectation for companies to develop vaccines and other health solutions for their customers more quickly. This is only possible by having an effective data flow between various clinical systems. A unified platform approach can play an important role in ensuring data flows seamlessly within an application and providing data/information to regulatory authorities like the FDA.
So far, companies that have attempted an enterprise software implementation as part of an overall integrated solution have discovered that customizing different applications and linking them with other applications has been difficult. Companies often try to close the gap with basket (catch-all) tools. However, the way in which companies approach their system integrations often results in very costly and long implementation cycles, which can harm business value in the long run.
There are three important aspects I would like to discuss here.
Metadata
"Metadata" is an essential part of any application. In an integrated model, there are different data sources used to drive the same type of data across different applications.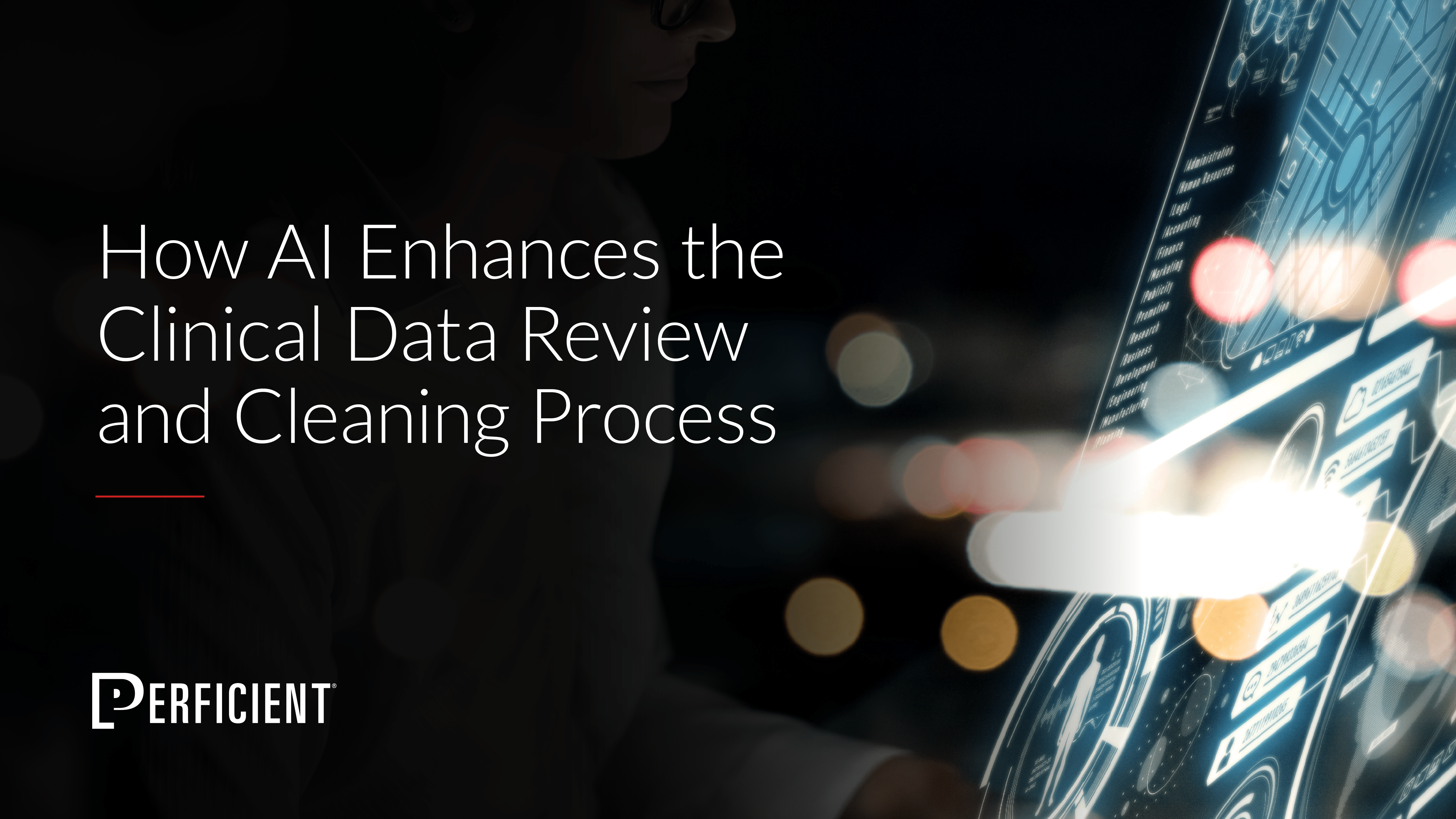 Learn how AI/ML can be used by pharmaceutical and medical device companies to improve the clinical data review and cleansing process.
The unified platform creates a single data source and reporting solution, which inspires self-service through one common login, drives efficiency, simplifies training, and enables users to build and deploy their reports—all at a lower cost. Such a setup enables enterprises to easily focus on insights and a strategic vision, and it is my firm belief that standardizing enables a more cohesive digital transformation strategy.
Infrastructure.
In the integrated model, there are different hosting platforms for each application, which are connected through different firewall patterns. This can make overall management complex.
With a unified platform, it is the platform-as-a-service model that makes infrastructure management very easy.
Security
The unified approach offers greater security in our current data-breach environment, in which the average data breach amounts to $3.86 million in 2020, according to IBM. With a unified approach, the enterprise structure reduces overhead and provides clear hierarchies to facilitate consistent governance, business processes, approvals, and workflows.
There are some more advantages of leveraging a unified platform than the integrated model:
Unified Platform Advantages
| Unified Platform | Integrated Model |
| --- | --- |
| Shared capabilities; resources can be shared, and it communicated effectively | Silos systems; Systems can't freely communicate |
| Single Cloud-Native SaaS; Very easy to maintain | Multi-Server SaaS environment; Very hard to maintain |
| Single Upgrade Cycle; Very easy to manage | Difficult hardware/ OS upgrade; Takes a long time |
| Single source of truth for data | Data is duplicated |
| Simple and shared UX | Different UX between system |
Closing Thoughts
As cloud and emerging technologies, including machine learning, artificial intelligence, and cognitive computing, become more prevalent and advanced, it is important to consider how a unified approach will fit into a company's overall technology landscape.
However, moving to a unified platform isn't easy. It requires vision and strategy. And that's exactly where Perficient can help. If you are interested in learning more about the benefits of a unified platform and what it would take for your organization to transition to one, we'd be happy to discuss it. We offer a bespoke workshop to help you decide if it's the right approach for you.
If the unified approach isn't right for you, we can share best practices for integrating disparate systems and data flow optimization.