During a session at this year's Oracle Health Sciences Connect conference, Oracle presented recent and upcoming regulatory updates from regulatory agencies around the world for safety.
Due to the pandemic and new COVID vaccines, the regulatory update that piqued my interest most was related to the Postmarketing Safety Reporting (PMSR) requirements for Combination Products. The rule, as codified in 21 CFR 4, Subpart B, describes how to comply with PMSR requirements for combination products that have received FDA marketing authorization.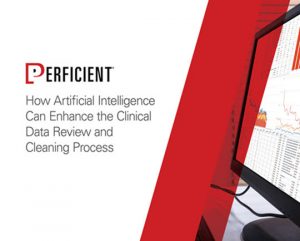 This guide analyzes how artificial intelligence – including machine learning – can be used by pharmaceutical and medical device companies to improve the clinical data review and cleansing process.
Enforcement of these requirements went into effect on January 31, 2021 for Combination Product Applicants using the Vaccine Adverse Event Reporting System (VAERS) to report Individual Case Safety Reports (ICSRs).
Other updates include recently implemented regulations such as the implementation of Guideline: Reporting of AEs Events, ADRs, and SADRs for Mexico's Comisión Federal para la Protección contra Riesgos Sanitarios (COFEPRIS) E2B R3 Reporting Pilot and upcoming regulatory changes. COFEPRIS translates to Federal Commission for the Protection against Sanitary Risk.
The upcoming changes vary widely and include examples, such as mandatory XML format for Japan's Pharmaceuticals and Medical Devices Agency (PMDA) device reporting and PMSR ICSR Mandatory E2B R3 gateway reporting for China.
We know that these regulations play an important role across the world in ensuring the safety and efficacy of approved drugs. Yet, upon learning that 2021 would bring a higher number of new and updated regulations than previous years, I found myself thinking about how crucial the regulation of drugs is to everyone's health and safety. Companies conducting business in regions with changing regulations will need to track changes and be prepared to implement them. These updates are more stringent than the previous requirements and based on scheduled updates, this may be the new normal.