Data can give your business a competitive advantage and help enhance your organization's digital experience. A good user experience can drive business and keep customers coming back.
In season 1 episode 8 of the Intelligent Data Podcast, host Arvind Murali and his guest Jim Hertzfeld, Perficient's Digital Strategy Chief Strategist and co-host of What If, So What?, discuss identifying customer expectations and utilizing data to create a better customer experience.
Listening Guide
Customer experience [4:30]
How, what, why of UX design [8:14]
Analytic storytelling [12:33]
The crossover of UX and branding [16:43]
Most valuable piece of content for a customer's digital experience [19:32]
Inquiry changes behavior [24:35]
Jim asks Arvind questions about his data strategy approach [29:00]
Get This Episode Where You Listen
And don't forget to subscribe, rate and review!
Apple | Google | Spotify | Amazon | Stitcher | Pocket Casts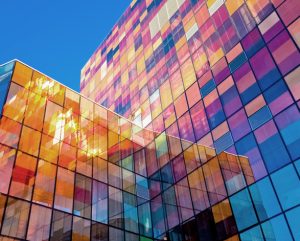 With some guidance, you can craft a data platform that is right for your organization's needs and gets the most return from your data capital.
Connect with the Host and Guest
Arvind Murali, Perficient Principal and Chief Strategist
Jim Hertzfeld, Perficient Chief Strategist
Learn More About Our Digital Strategy Solutions
If you are interested in learning more about Perficient's Digital Strategy services capabilities or would like to contact us, click here.