When consumers visit a website, they expect to find the website designed to tell them who the company is and how its products and services can be beneficial to them, and businesses have a greater chance of accomplishing this when incorporating motion into its website design. Motion design can tell a business' story at a deeper level, evolve the brand, enhance the user journey, and leave a lasting impact on the consumer.
To make a lasting effect on your consumers and elevate your brand with motion design, here is what to focus on:
Seeing Your Site from a User's Point of View
Incorporating visuals, videos, and motion graphics will grab your user's attention, help speak to what your company offers, and can increase conversions by nearly 80% on average. Thinking outside the box on how your business communicates its content can have a positive impact on your business and the user.
Visual Communication and Brand Alignment
Your business should remain personal to gain an emotional response from the consumer, which can also be accomplished through types of visual communication. According to Hubspot, content generates up to 94% more views when adding visual elements and graphics. With DTE Energy's Interactive, Energy Efficient Home, the house has different visual touchpoints that speak to what the company offers through its interactive experience. This adds more life to the website and immediately grabs the users' attention of how DTE can help their customers create more energy-efficient homes. Help Guide the User
Your users need to comprehend information and receive confirmation of an action, process, or clues of what to do next along their journey. Incorporating animations can supply that confirmation and reinforcement, as well as the addition of small events/micro-interactions. According to Nielsen Norman Group, these notions are often clues about what is currently happening with the system, and when used appropriately, they can help your users feel more confident throughout their journey. With DTE Energy's Interactive, Energy Efficient Home, customers can click the "Begin Your Journey" button to see the home expand and display to customers the next step of their journey by understanding what each room in the home offers to them.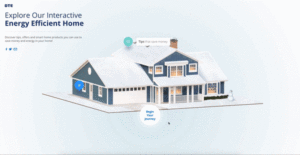 Reinforcement and Confirmation
NGG mentions that animations are used as a type of feedback before the user commits to an action. Let's say a consumer wants to delete a message from their inbox and needs confirmation of the completed action. Using different animation effects, the user can hover over and select a message to see it removed through the effect of animation.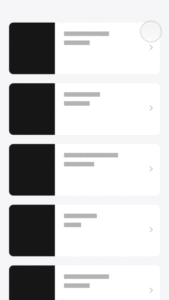 Micro-interactions
Similar to confirmations, micro-interactions signify that a small, momentary event is completed in a singular task, and utilizing animation is important for micro-interactions. NNG states that animations are used to provide users with easily noticeable and smooth feedback, such as taking an action on a website by pressing the submit button and receiving a checkmark as confirmation. With the interactive home, customers can hover over each room to understand the progress made and help them decide which action to take next in their journey.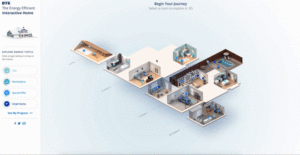 Shaping the User Journey
Your overall objective is portraying your brand's narrative in a successful manner that proves its usefulness and value to the user, which can involve the following:
Perceived Speed
When you incorporate animation or video into website content, you must be sure to find the right balance between duration and timing. Your users need to have the ability to digest and understand the information as it comes, as this is important to tell the brand story. In fact, Google recommends utilizing motion and speed, such as duration (how long a transition lasts) and easing (acceleration over time) to help users understand UI changes to simplify complex tasks and streamline the user experience.
Navigation Selection
You want to ensure a user is navigating your website successfully, and by incorporating animation, you reassure users are interacting with that specific state on the page. The addition of animation, or supplemental cues, NNG suggests, can shape the process of navigation to be more intuitive and understandable to the user.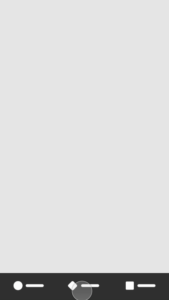 Data Visualization
Using graphs and charts can certainly help convey certain information to the user, especially when using tools such as animations or video. Hubspot states that data is processed faster and takes precedence when getting a user's attention, and the brain processes visual information 60,000 times faster than it does text. By utilizing CSS animation or some form of motion, you help the user understand much quicker than they usually would.
Motion is the Next Step for Thoughtful Design
Motion is insightful, intuitive, and can be revolutionary in your website design. Incorporating features such as animation, motion graphics, video, and other types of visual content can make an impact on your business and the user journey overall. To learn more about motion and website design, contact our UX design experts today.