This following is the first in a series of blogs about how a center of excellence can help you unlock the potential of your people.
How Artificial Intelligence best practices in Human Resources teams can help improve employee engagement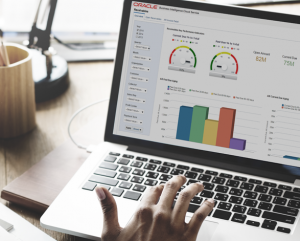 Explore key considerations, integrating the cloud with legacy applications and challenges of current cloud implementations.
It's no secret that Human Resources Leaders are embracing technology innovations, with the goal of improving employee engagement. Artificial intelligence has provided HR teams with benefits to boost productivity through cognitive computing of their HR workflows. Here are 3 ongoing challenges and solutions where AI can produce real-time results.
Candidate resumes on smart digital forms: Traditional requirements of new applicants to re-enter the same information, through repetitive, tedious tasks can leave a bad impression. Using AI, to help transfer candidates information from their resume to digital forms are more efficient and reduce human error.
Employee engagements can be measured through science: AI-backed chatbots empower employees and HR professional like to keep the engagement conversation on a regular basis. Chatbots with natural language provides the user with a personalized conversations. These can be analyzed and leveraged to address specific requests, concerns and needs of an employee.
Professional learning teams are using AIs to boost employee developments: With new technical and soft-skills. HR teams can personalize the employee learning path by skillset, future goals and job roles.
These best practices are already in use by Recruitment, Talent and Learning HR teams and are key when considering AI for back office solutions. For a full look at comprehensive solutions, go to Oracle HCM Suite products