While Most of the people are happy with the current solutions provided by MicroStrategy there are still many who are looking for better solutions that can work in a better manner with their current infrastructure and can help with the largely growing data of the organization.

"Expect epic" was one of the tag lines at the MicroStrategy world 2020 while another tagline was "Smarter Stronger Faster" which meant on making data driven decisions in a better way.
The most focused point of world 2020 was Hyperintelligence – Moving from Hyper Intelligent to Hyper productivity.
What is Hyperintelligence?
Conventional applications take several minutes—and too many clicks—to answer simple questions. Hyperintelligence provides the experience of revolutionary breakthrough that brings instant answers to everyday applications. Hence Hyperintelligence is making everyone not just hyperintelligent, but hyper productive.

All you need to do is to just hover over highlighted text for zero click insights and one click action. Transfer analyst into superheroes in split seconds. Make your salesforce one hundred times faster with no learning curve and accelerate information flow in every app. So new technology is making us not only hyper Intelligent but hyper productive.

How to Build a Hyperintelligence Card: –

By leveraging pre-built templates, interchangeable widgets, drag-and-drop card editor, anyone can build powerful cards in just a few minutes. With the use of Hyperintelligence we can perform the following activities: –
Build cards using drag-and-drop workflows in MicroStrategy Workstation.
You can mix and match templates, header styles, and widgets that matches your unique business use case.
Also One can control fine-grain formatting options like header color, text size, and number formatting.
We can work with Hyperintelligent care only on the MicroStrategy 2019 or on 2020 version. This is not compatible with older versions.
Step 1 – Connect your data source: –
You can connect to any existing datasets or you can create any new dataset. Right click on your chosen dataset and select "Create a new card"


Step 2 – Choose a template: –
Once you are connected to data you can build hyperintelligent card by choosing a template. Select a pre-built template from the formatting panel on the right to get a head start on building your card.


Step 3 – Build Your Card: –
All the formatting changes to the card can be done with the options given on the right side. You can select header, colors, etc.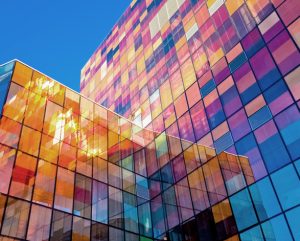 With some guidance, you can craft a data platform that is right for your organization's needs and gets the most return from your data capital.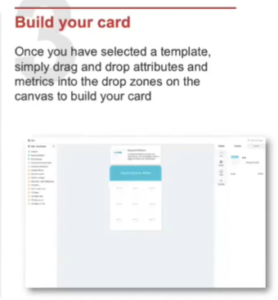 Step 4 – Add Data in Card: –
Data on which we wish to do the analysis can be added form the left side, which lists the objects of the selected dataset.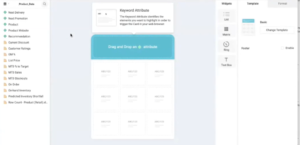 Step 5 – Define a Card Topic: –
Once this card is deployed, every time the user will hover over the subject (Selected in the header section of the card) and hyper Intelligent sees the keyword in the header section (coming from selected attribute) the user will see the hyper Intelligent Card.
Step 6 -Alternative Keyword Matching: –
You can specify on what basis hyperintelligent should match the keyword and header, like with some alternate keyword, etc. It gives you the option to select multiple attribute forms on which it can match to find this card.
Step 7 – Actions user can take on Card (Creating Dynamic Links): –
Hyperintelligent gives us the facility to choose actions that the user can perform once they see the Hyper Card. For Example – Reorder the product, contact an employee, etc. So, you can navigate it any web application by giving its link in the card.
Step 8 – Add Footer: –
You can put any attribute or metric in this action or also you can put some text to recommend the next action that the user can take.
Step 9 – Deploy the Card: –
You can deploy in the below 3 ways as shown in the figure given below: –



To know more on Hyperintelligence please use the below link: –