Healthcare leaders have access to more healthcare data and technology than ever before allowing them to transform patient and member care. A one-size-fits-all-approach doesn't work anymore and we're being challenged to do more through personalized medicine.
In season 1 episode 2 of the Intelligent Data Podcast, host Arvind Murali and his guest Juliet Silver, Perficient's Chief Strategist of Healthcare, discuss the state of affairs in the healthcare industry including the "Triple Aim", the COVID-19 pandemic, IoT in healthcare, and more.
We're also looking at the patient or the member as a consumer as well. And we're seeing a big shift from payors and providers, because they're looking at the consumer in the same way as other industries do. So we're starting to paint that picture with data around the lifetime value of that consumer and we're leveraging data both internal and external to market to them, to reach out and engage with them, and to be able to capture interactions and preference data. – Juliet Silver, Healthcare Chief Strategist
Listening Guide
Healthcare Data is Changing Consumer Care
Data, analytics and healthcare consumerism [3:10]
"Patient" to "Health Consumer" [7:58]
Triple aim and leveraging third party data (Peloton, Fitbit, etc.) [9:10]
How the COVID-19 pandemic has affected the healthcare industry [10:58]
Physician burnout data [13:10]
Telehealth and volume-based versus value-based care [15:39]
AI's impact on healthcare [17:15]
How do you govern IoT healthcare data [21:30]
New interoperability mandates for FHIR standards [25:06]
Data accessibility, transparency and portability creating consumer choice [26:55]
Data ethics, data privacy and data security [29:33]
Healthcare Data-driven solution case studies [31:43]
Advice to executives as they prepare for a post-COVID world [33:58]
Get This Episode Where You Listen
And don't forget to subscribe, rate and review!
Apple | Google | Spotify | Amazon | Stitcher | Pocket Casts
Connect with the Host and Guest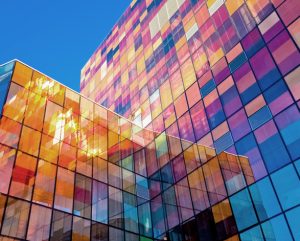 With some guidance, you can craft a data platform that is right for your organization's needs and gets the most return from your data capital.
Arvind Murali, Perficient Principal and Chief Strategist
Juliet Silver, Perficient Chief Strategist of Healthcare
Learn More About Our Healthcare Solutions
If you are interested in learning more about Perficient's Healthcare services capabilities or would like to contact us, click here.