Vertex has replaced Adobe Flash with HTML5 in O Series version 9.0.  Access to the Vertex 9.0 user interface (UI) will be available after January 2021 using the major browsers other than Microsoft IE.  So, access to Vertex O Series version 9.0 is not an issue.
That's not true of previous versions of Vertex O Series.  Versions 6.0, 7.0 and 8.0 all use Adobe Flash to provide screens to the user via the user interface. With the de-support of Adobe Flash by the major browsers at the end of 2020, access to the user interface for the older versions of Vertex O Series will no longer be available in 2021 using Microsoft IE and MS Edge, Google Chrome and Apple Safari.  Mozilla Firefox has recently extended support of Flash through January 26, 2021 (https://blog.mozilla.org/futurereleases/).  That doesn't help very much, but it could help in situations where the upgrade of Vertex O Series to version 9.0 is being completed in early January 2021.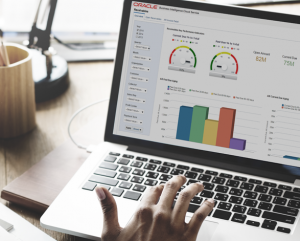 Explore key considerations, integrating the cloud with legacy applications and challenges of current cloud implementations.
Monthly updates for Vertex O Series 6.0 will no longer be available after January 2021 which will provide an additional push to get off of that version of Vertex O Series.  Monthly updates will be available for versions 7.0 and 8.0 through September 2021.  However, due to the de-support of Flash, the major browsers will not allow you to access the Vertex UI unless you are on an older version of a browser where Flash support has not been de-activated.  Some clients who have upgraded to Vertex 9.0 also want to have the option to access a previous version or previous versions of Vertex O Series.
Flash support is not available in the updated versions of the browsers, but access is possible using an older version of the browser which is not updated.  This can be done by locking down a browser, typically on a remote desktop or in a Citrix window which can then be accessed and used to access the older versions of Vertex.  This same solution can also be made on a local machine by locking down updates to a browser, or using a version of Chrome Portable, Firefox Portable or Pale Moon where flash updates have been disabled.
Due to the security risks after Flash support is ended, this type of solution has to be done by and with the blessing of the IT and Data Security groups.  It will take some effort and coordination to get the solution in place before Flash support is ended, so if you want to be able to access the old versions of Vertex and you don't currently have a solution in place, it needs to be started as early as possible so that you're prepared for 2021.  And, let's hope that 2021 is an improvement over 2020!