Nasdaq estimated that by 2040, 95% of purchases will be facilitated by eCommerce. With that in mind, it is thus imperative for manufacturers to digitally transform from their traditional physical sales channels. Due to historically complex product data, it can be an overwhelming task for any manufacturer to understand how to evolve their B2B sales to an online format. Let's start with understanding product data and the journey it takes in the product lifecycle.  
For a full view of the process, it takes to move to digital commerce, check out our guide Deconstructing the Data-to-Content Journey: Understanding Commerce in Manufacturing.  
What is Data?
In manufacturing, any product journey starts with the concept and concept validation. A product goes through multiple stages such as ideation, research and design, pricing and configuration, product marketing, and digital asset association before it is deemed ready for channels like eCommerce, marketplaces, and more. This transition from concept to sales is where the product information goes from raw data to content.  
When a manufacturer thinks about raw product data, the amount of data that exists depends on how technical the product is. As you look at data, the key is to understand which data is intellectual property for the manufacturer and which data is information that should become content. Most products have data that will remain internal to your systems.  
At the same time, there is product data that includes information that customers need. So, when we discuss data that transitions to content, we are talking specifically about the information that is not intellectual property, but rather vital to the customer's purchase. Understanding these different types of data is important in understanding the proper way to create content. 
Importance of PIM
Raw data includes information that will remain as intellectual property to the organization. Now, while some raw data is intellectual property, some raw data is important to customers and needs to be transitioned into content. Most manufacturers need a system that is dedicated to consolidating product data and as such may need to invest in a product information management system (PIM). A PIM system helps take a product from its introduction to the system through various steps of enrichment. Hence, a PIM system provides a single source of truth to collect, update, and distribute product content. PIM is a critical pillar in digital ecosystems.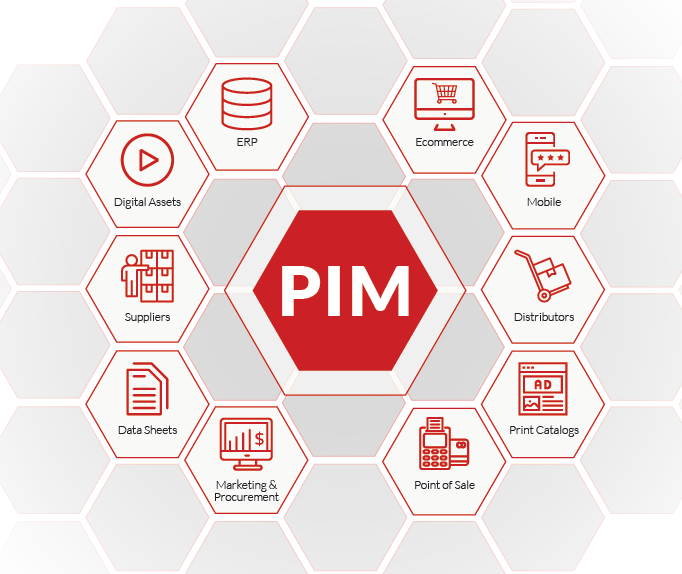 In the end, the right PIM solution will allow you to import data from other systems (often referred to as inbound) and enable you to create and manage multiple outbound channels as well. Similarly, the right partner can help make the entire process easier to manage internally and save vital time and resources. Check out our guide for more information and reach out if you want to learn more!