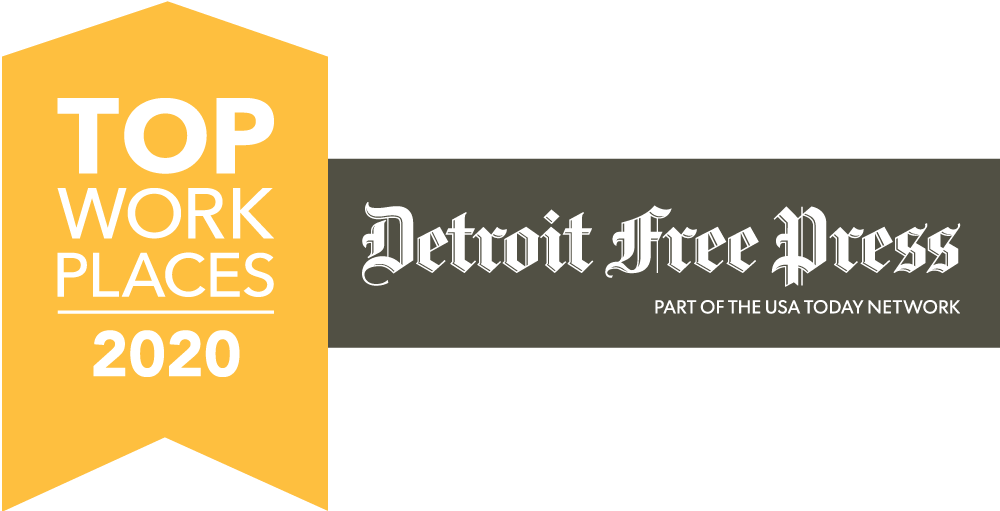 Perficient is excited to announce that, once again, our Detroit office has officially been named a Top Workplace in Michigan! This is the fifth Perficient office to be recognized for being a top place to work this year – showing that our people and our culture continue to shine, even during this difficult time.
So what makes our Detroit office a top workplace? There are too many reasons to share, but read below for two of the most impressive:
1. Resilience
When the COVID-19 pandemic arose earlier this year and caused most businesses to transition to remote work in March, our Detroit team took it in stride. They rallied together and adapted to this new form of work as quickly and successfully as possible. Daily Microsoft Teams calls became the new norm, and employees had to learn to deal with new distractions in their workday. The strength and resilience of our Detroit team throughout this difficult time is only one of many reasons why they are a top workplace in 2020.
2. Outstanding Team Culture
What else makes Detroit a great place to work? For starters, their extraordinary team culture is one of the best around! Many describe the team as their "second family" and their office as a home away from home (during pre-COVID times). The office culture committee is active in planning various virtual get-togethers such as game nights, happy hours, and craft nights to keep people engaged and excited. They are always some of the first to try out a new event. Detroit employees genuinely enjoy working with one another, and this camaraderie, matched with their strong work ethic makes the office a great place to work.
A Perficient Trend
Top Workplace results are based solely on employee feedback and measure several aspects of workplace culture, including alignment, execution and connection. Winners were announced and honored at a free virtual celebration on November 5th. This win adds to the list of Perficient offices already recognized as top workplaces this year. Atlanta, Charlotte, Minneapolis and St. Louis have also received this honor, proving that the Perficient culture is strong across the board.
---
At Perficient, we continually look for ways to champion and challenge our talented workforce with interesting projects for high-profile clients, encourage personal and professional growth through training and mentoring, and celebrate our people-oriented culture and the innovative ways they serve Perficient and the community.
Learn more about what it's like to work at Perficient at our Careers page. 
Go inside Life at Perficient and connect with us on LinkedIn, YouTube, Twitter, and Instagram.