Question: What is one of the best things about working at Perficient?
Correct Answer: Our incredible culture and the people who live it!
Company culture is all about the people who create it and live it every day. Examples of Perficient's collaborative and engaging culture can be found across all offices, and our Chicago office is no exception. Over the past few months, this team has participated in Green Team meetings, a penguin watch, a team cook-off, and more. Being forced to work remotely during the pandemic was a difficult transition, but the team is doing all they can to stay connected – most recently by hosting a virtual team trivia night!
A New Take on Trivia
The Perficient Chicago team has always been a fan of trivia. They would often gather in various spots around Chicago to participate in trivia nights throughout the year. However, when the pandemic hit, all of these outings were canceled. The team went months without playing until a few employees came up with the idea to plan and host their own virtual trivia night in order to quell their inner trivia desires.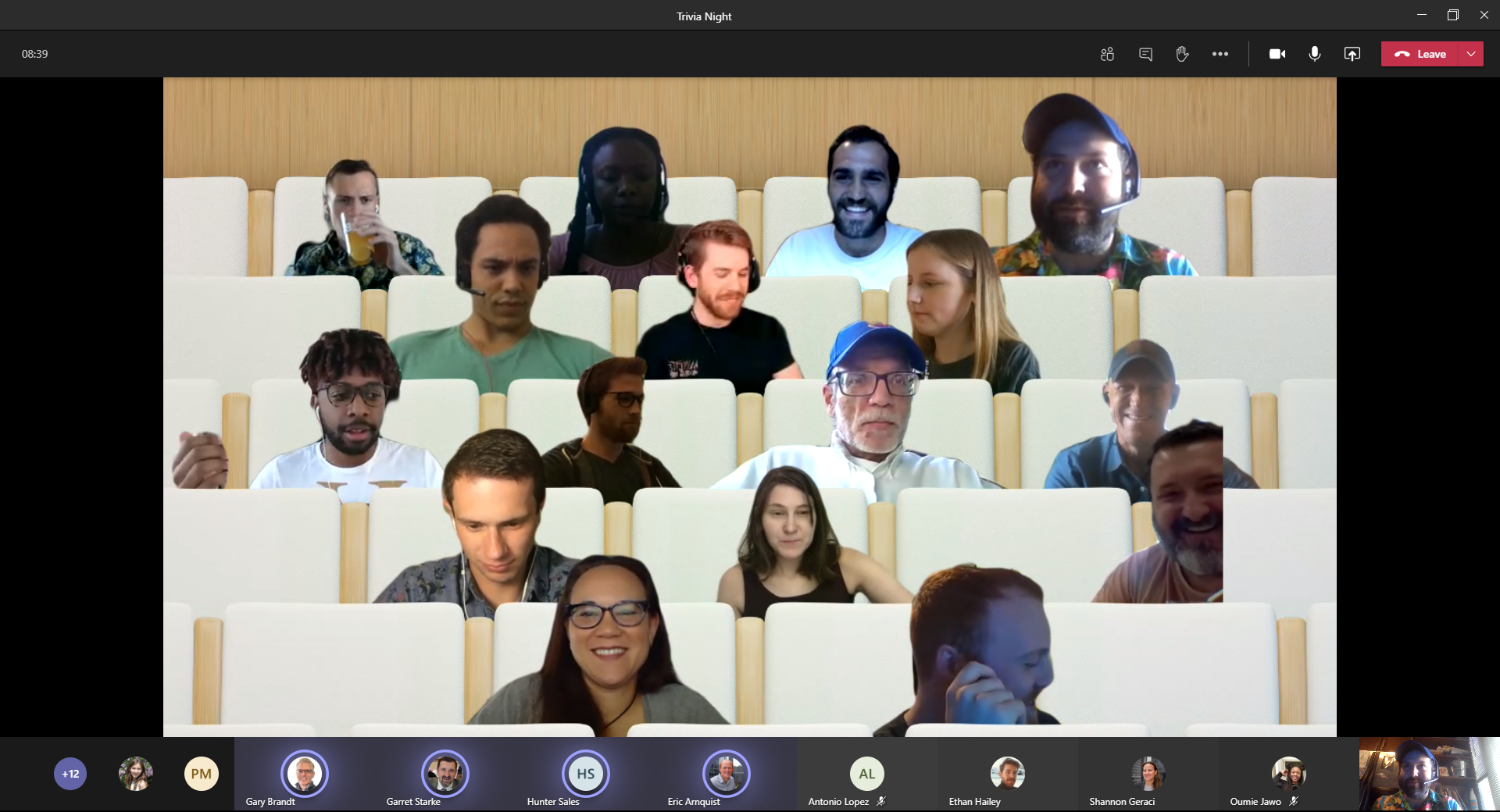 Employees across the office rallied around this idea and on August 21, 2020, the first Perficient Chicago Virtual Trivia Night took place. Perficient's own Cole Easterday and Eric Arnquist planned and hosted the event on Microsoft Teams. Questions focused on topics ranging from current events to sports to Chicago-based trivia. The game also included a visual clue round to add some variety to the night. The event had a great turnout, and after a close race among the teams…Team Ddama eventually came out on top.
Keeping the Company Culture Alive
Gathering virtually as a team to participate in this event was an impactful experience for our Chicago team. It was a great opportunity for employees who have been separated for months to reconnect, and it also allowed some members of the group to get to know others who they might not usually work with daily.
"So much of our culture is impacted by our personal interactions. It's events like these that help us to maintain and grow that culture further, even if outside factors restrict us from being able to see each other in person."

Eric Arnquist, Senior Solutions Architect
Perficient has had to pivot many aspects of its business to adapt to changes brought on by this pandemic, including company culture. Our culture has only gotten stronger during this time, and the actions of our Chicago team are direct proof of this.
---
At Perficient, we continually look for ways to champion and challenge our talented workforce with interesting projects for high-profile clients, encourage personal and professional growth through training and mentoring, and celebrate our people-oriented culture and the innovative ways they serve Perficient and the community.
Learn more about what it's like to work at Perficient at our Careers page. 
Go inside Life at Perficient and connect with us on LinkedIn, YouTube, Twitter, and Instagram.