Use Gifs to Increase Your Marketing Efforts
If a picture is worth a thousand words, how much more valuable could a gif be?
Gifs (aka Graphics Interchange Formats) are short, repeated video clips that have modernized the way viewers consume media content. The sweet spot between images and video, gifs are an easy way to connect directly with your audience. For our second installment of the Visual Storytelling series, let's examine how creating and using gifs can enhance your message and impact your marketing strategy.
How to Pronounce Gif
Before we continue, let's acknowledge the dispute that has divided gif users since the beginning. The pronunciation of gif – hard "g" versus soft "g" – has been an ongoing argument in the technology world for years. Though this somewhat frivolous debate may never be settled, we're leaning toward the hard "g" sound, like the world gift. Technically speaking, the Oxford English Dictionary accepts both pronunciations as correct, so it's really up to personal choice.
The Rise of Gifs in Social Marketing
Gifs are incredibly effective for emphasizing and illustrating your message without crowding the reader with too much copy. Gifs grab the viewer's attention – if a person is scrolling through social media posts and sees movement or animation, they are more likely to stop and check it out. Though gifs have conventionally been traded between social media users, they have become a go-to marketing tool for modern companies appealing to modern audiences.
Adding Gifs to Your Brand Strategy
Ideal for mobile and desktop, gifs can be used to make professional content more informal, and more inviting. There are many reasons to leverage gifs within your marketing mix. Gifs are an impactful way showcase your brand's personality while still maintaining a polished look. They allow you to display your company culture, show off a product, or illustrate a crucial process that makes your company unique. No matter your message, a gif can probably elevate it.
How to Make Your Own Gifs
But don't rely on just any gif to do the trick – make your own! Creating company-specific gifs allows for viewers to share your branded content on all social media platforms, which increases your audience reach. When a consumer reposts your gif, they are aiding in the sales process without even realizing it.
Here's an easy tutorial on how to create a gif:
1. Download Screentogif.com
Though there are several gif creation softwares available, I have found that Screentogif has the most straightforward interface to work with. Download Screentogif onto your machine, and you're ready to start!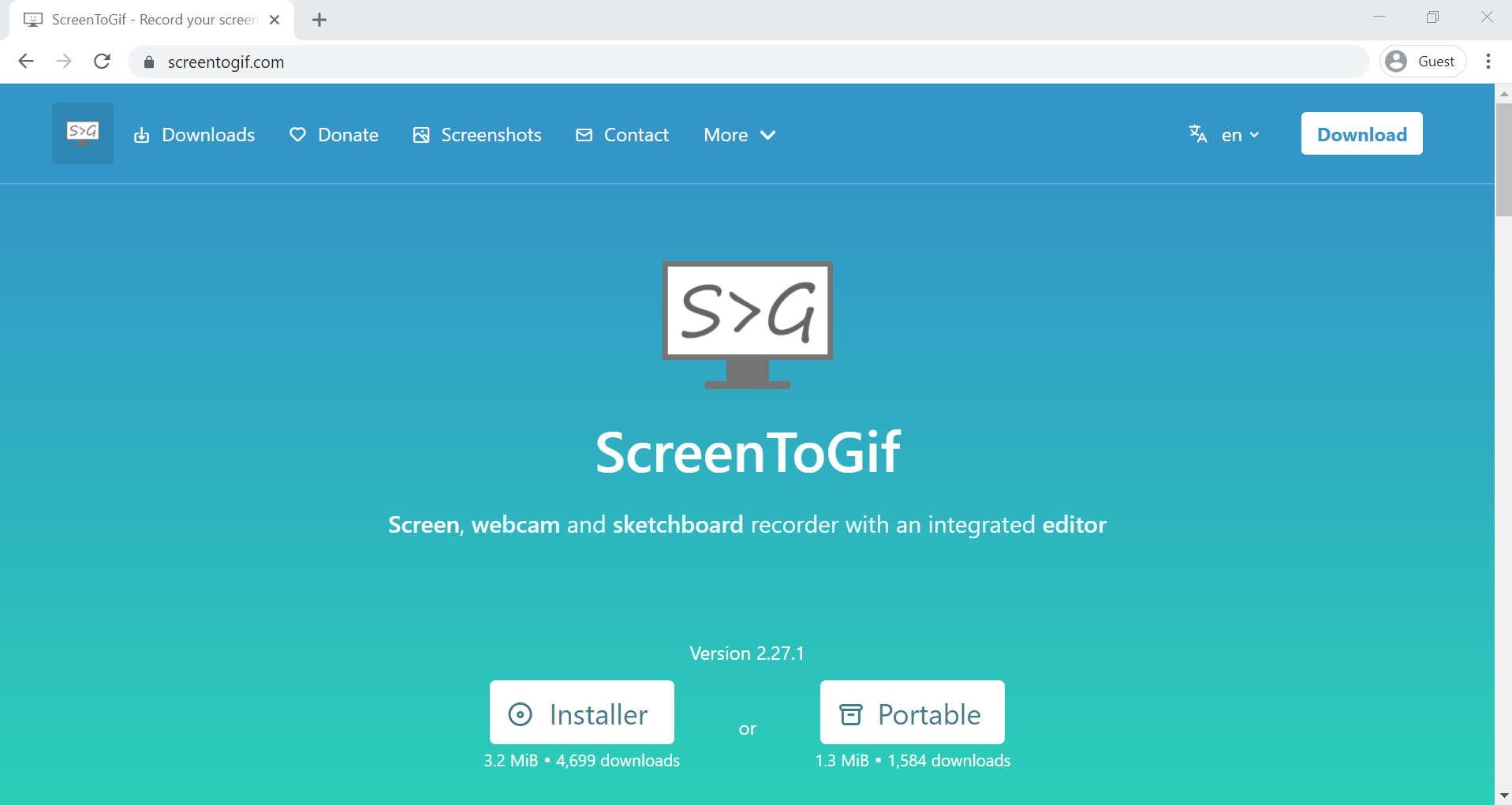 2. Record Your Gif
Pull up the screen you'd like to make into a gif. Then, open Screentogif, selecting the Recorder option. Shrink the Screentogif window to fit the proper area of your screen, and start recording.
Pro Tip: If your cursor will be visible during the gif, practice your mouse motions before you record. This way, your cursor path will be smooth and easy to follow for viewers.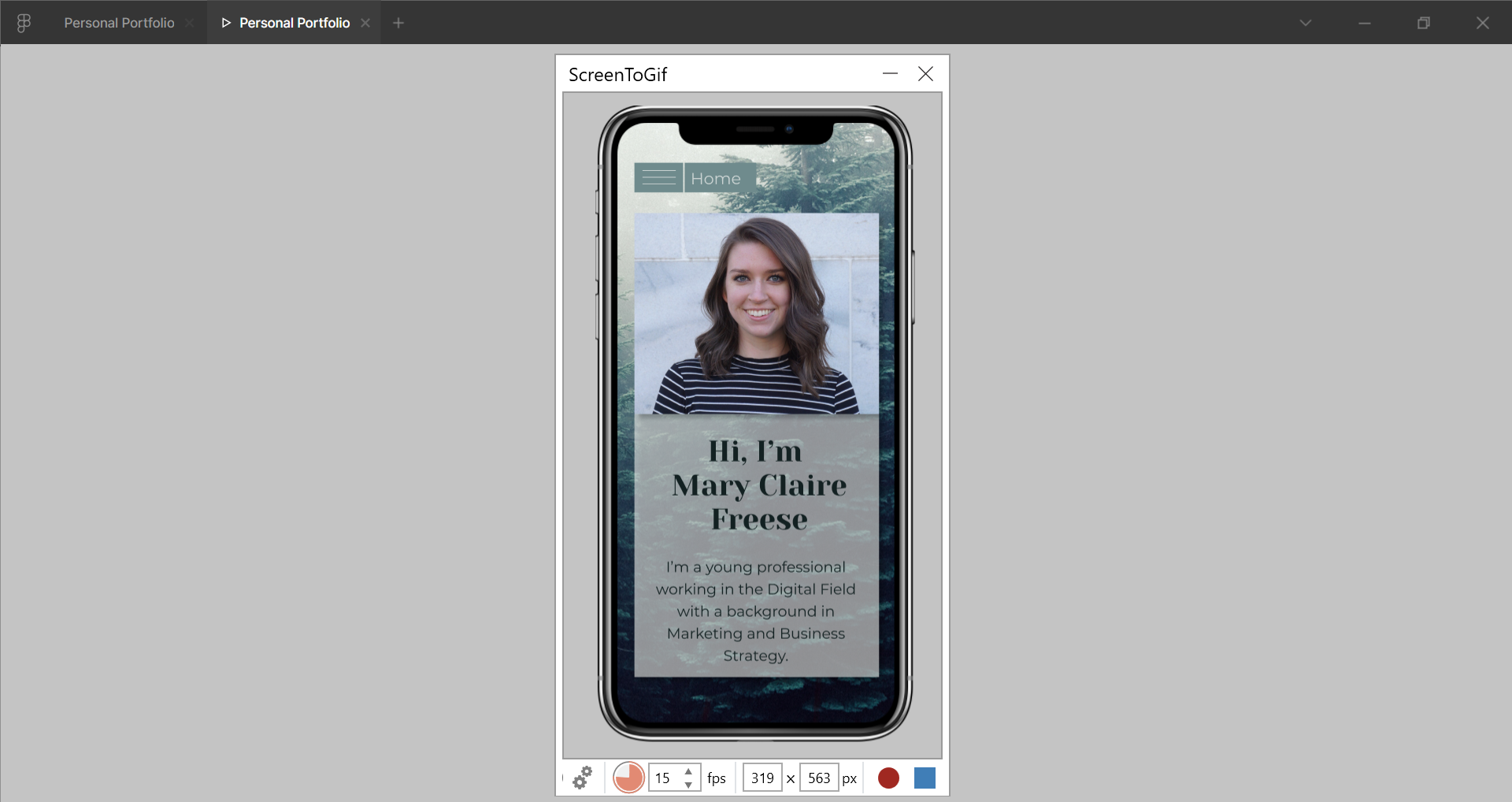 3. Edit Your Gif
Once you finish recording, you will be taken to the Screentogif interface, where you can edit the length of your gif, add text and image overlays, or remove unnecessary frames. It is important to replay your gif on loop after each edit to ensure that the gif looks natural and consistent. Once you're satisfied, save as a .gif file!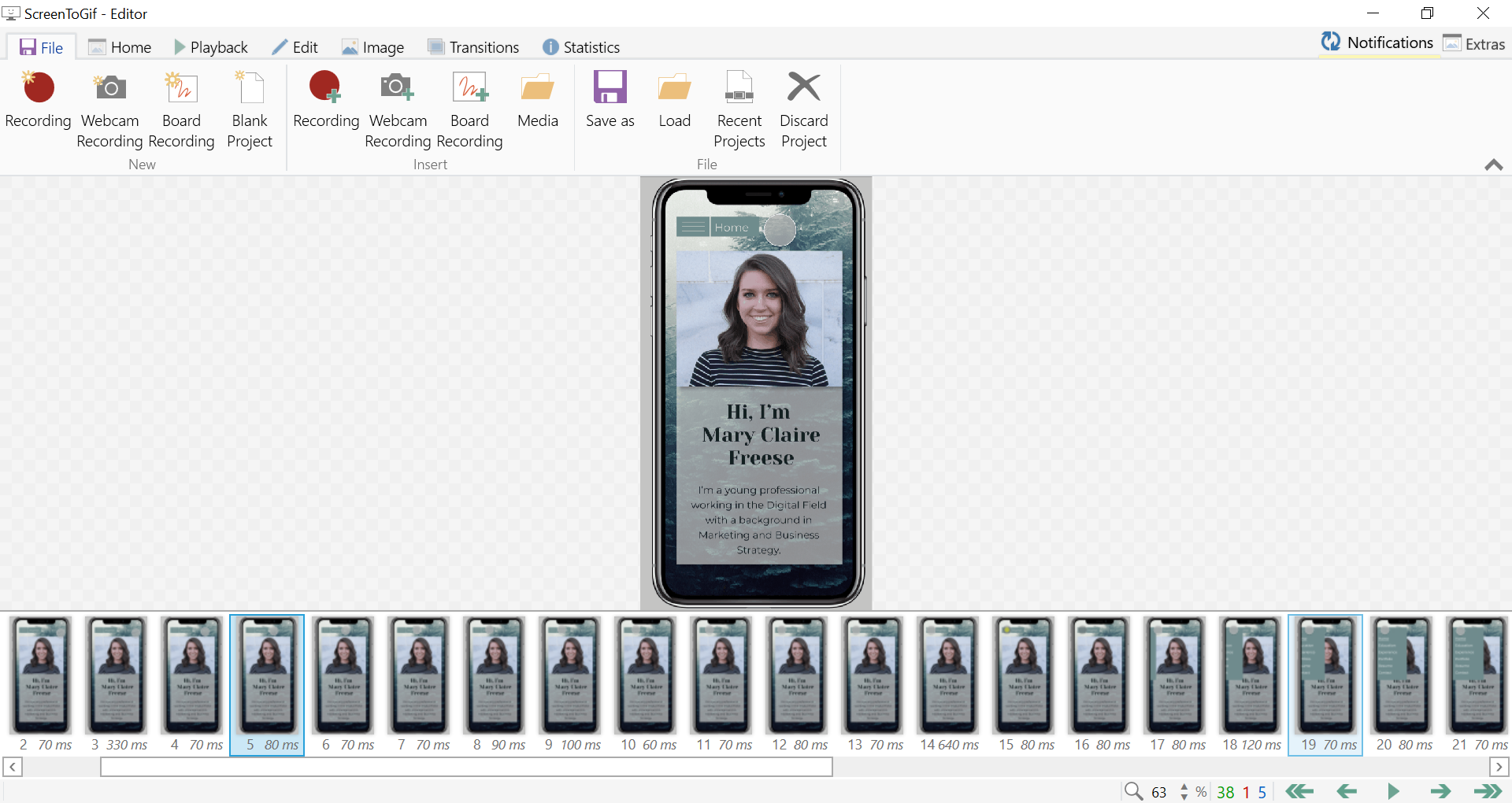 4. You're All Set
It's easy as that! Now you have a custom gif that I can embed in blogs, social content, or client-facing materials to showcase the value of my digital product.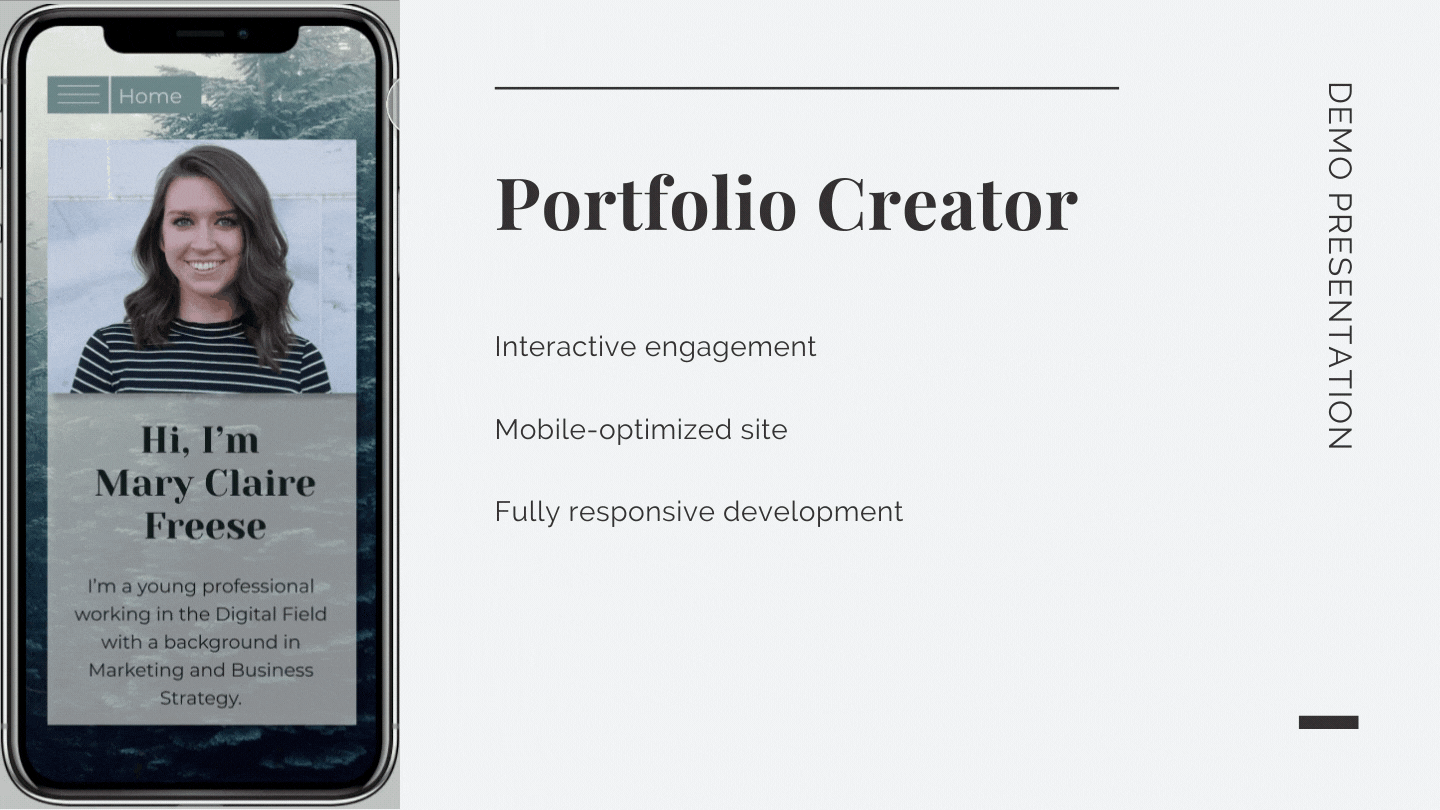 Next Up in Visual Storytelling…
Connecting with your target market is much simpler when you have the right tools. Whether you're aiming to build your audience or increase your product awareness, add branded gifs into your marketing mix. Keep an eye out for our last post in Visual Storytelling: Using Graphs to Your Advantage.
---
READY TO GROW YOUR MICROSOFT CAREER?
At Perficient, we continually look for ways to champion and challenge our talented workforce with interesting projects for high-profile clients, encourage personal and professional growth through training and mentoring, and celebrate our people-oriented culture and the innovative ways they serve Perficient and the community.
Learn more about what it's like to work at Perficient at our Careers page.
Go inside Life at Perficient and connect with us on LinkedIn, YouTube, Twitter, and Instagram.