Current Support Policies
If you are on Oracle EBS 12.1 or database 12c or below, you might want to consider upgrading.  Oracle support policies change, so be sure and check the latest updates, but at the time of this writing, premier support for EBS 12.1 ends in December 2021. Currently Oracle does not plan to offer extended support for EBS 12.1. However, if you upgrade to EBS 12.2, premier support should extend through December 2031. Effectively that is a ten-year support extension.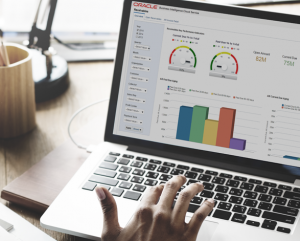 Explore key considerations, integrating the cloud with legacy applications and challenges of current cloud implementations.
On the database side, if you are on 11.2.0.4 or earlier, all forms of support will cease at the end of 2020. Oracle de-supported version 12.1.0.1 in August of 2016. Version 12.1.0.2 has been in extended support since August 1, 2019 and that will continue until July 31, 2022. If you are using it for EBS 12, you do not have to pay for the extended support, but everyone else does. Oracle does support version 12.2.0.1 for error correction and patching until November 2020, but also has no plans to provide extended support for it.  The current recommended release is 19c. It is fully supported through March 2023, with extended support going through March 2026.
What to Do
If you are on EBS 12.1 or 12.2 and not on 12.1.0.2 or just using an Oracle database before 19c, and you want standard support, you will need to upgrade soon. Depending on your size, an Oracle major release upgrade can take a long time to plan and execute. The 12.2 upgrade includes some major changes to EBS OS architecture that can increase the complexity and time required as a result.  EBS and database upgrades can be done together or independently.   You might also want to use this opportunity to move off your own older hardware and do a Lift and Shift to the Oracle Cloud Infrastructure. Or maybe it's time to consider moving to Oracle Cloud ERP. All these options are available and Perficient is here to help you determine and execute the one that is best for your organization.
For more details, see the Oracle Lifetime Support Policy for Oracle Applications, and the Release Schedule of Current Database Releases (Doc ID 742060.1)