C-Level @ A Mile High is an annual event, hosted by the Colorado Technology Association (CTA), where C-levels from many of Colorado's largest technology companies donate their time to support charities and advocacy groups aimed at including more female and under-represented minority students for computer science-related studies and careers.
Usually hosted at the Denver Broncos Mile-High Stadium, executives come together, along with several thousand attendees, to network and share and their company challenges, disruptors, and upcoming initiatives. In addition to providing networking and business development opportunities, attendees also have the option to "bid" for a day with an executive, and any money raised goes to the aforementioned charities.
Due to the COVID-19 pandemic, the CTA took this year's event virtual.
This year Perficient was a proud sponsor, and we found it to be an excellent, and extremely well-organized event, especially considering it was such a huge undertaking. It provided an excellent framework for the Perficient team to meet with C-Levels 1:1, as well as listen to the executives discuss their projects and initiatives with a broader audience.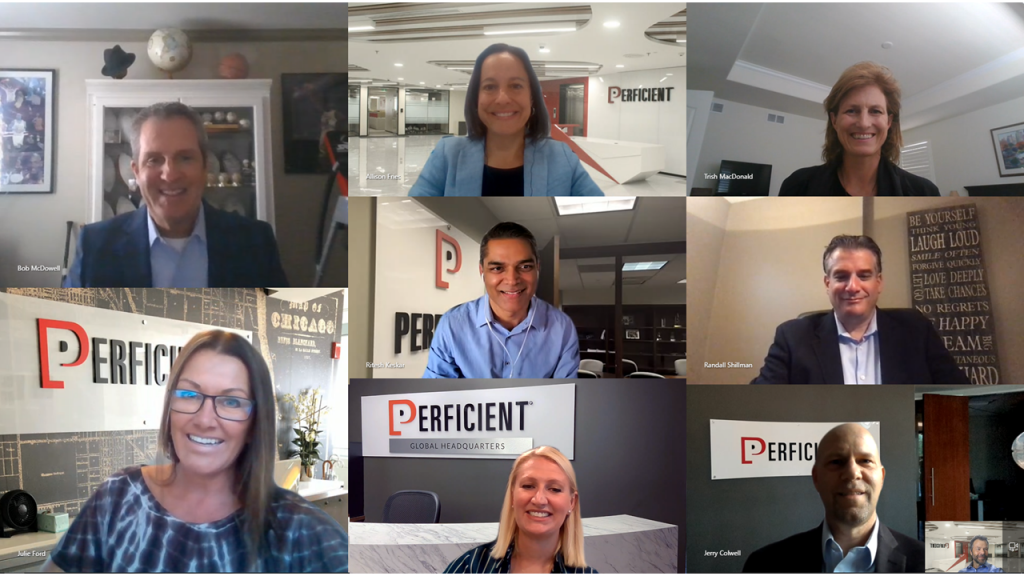 The event was hosted on a platform called Grip, which provided Perficient the ability to request specific times to connect 1:1 with executives as well as other attendees. The platform also suggested networking opportunities based on the information provided in attendee profiles.
The pandemic has certainly pushed everyone to adapt to working remotely as quickly as possible, and this event proved that this virtual-collaboration approach can sometimes be even more beneficial and successful than in-person events. Kudos is due to the organizers of the event for sure!
We all are having to continue to adapt and adopt new ways of working remotely and increase our digital capabilities. "Business as usual" is no longer a straightforward statement; we all continue to navigate and lead teams through challenging times, while still being expected to get things done. This event proved that business can continue moving forward successfully and that adaption to the "new normal" can happen quickly with exceptional results!
To learn more about how Perficient is innovating and thriving in these unprecedented times, check out our remote-ready approach.
---
At Perficient, we continually look for ways to champion and challenge our talented workforce with interesting projects for high-profile clients, encourage personal and professional growth through training and mentoring, and celebrate our people-oriented culture and the innovative ways they serve Perficient and the community.
Learn more about what it's like to work at Perficient at our Careers page. 
Go inside Life at Perficient and connect with us on LinkedIn, YouTube, Twitter, and Instagram.