Teams Put Their Microsoft Power Apps Skills to the Test in Week-Long Competition
Global pandemics may be rare, but crises of all sizes affect business operations in unforeseen ways. Smart businesses are rising to the top, providing new tools and processes to support their employees coming back to work. And, after employees are back, additional steps will be needed to optimize current operations and/or prepare for the next disruption.
What is a Low-Code Application?
Perficient has seen increased interest in Microsoft Power Platform low-code applications during the pandemic.  Low-code technologies offer the promise of effective "citizen development", where business users can rapidly produce their own applications with little to no support from developers. Microsoft's Power Platform combines the strengths of key products – Power Apps, Power Automate, Power BI, and Power Virtual Agents – to serve this need. Perficient is ramping up consulting teams to carry out Power Platform work for clients of all industries.
Perficient's Power Platform Hackathon
In order to see the innovation of Microsoft's Power Platform firsthand, we sponsored a nationwide Perficient Hackathon, with our teams competing to develop the most useful app for adapting to the "new normal". The goal was simple: create a solution within the Power Platform that will help Perficient employees safely and efficiently return to the office, and wow us with seamless integration into existing applications. And wow us they did!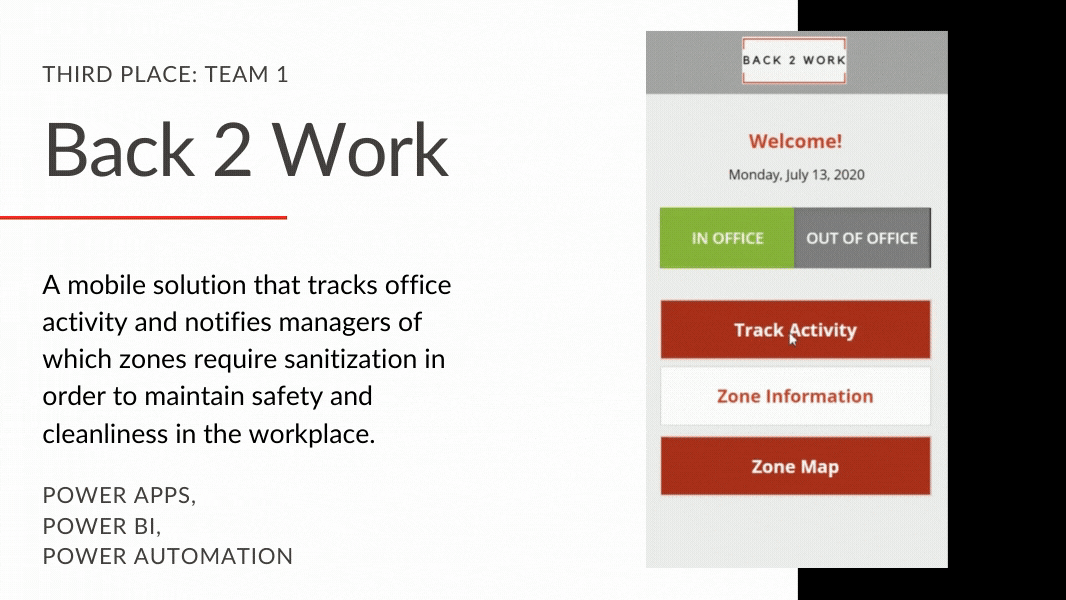 The Power Platform Hackathon Results: Six Apps in One Week
In just one week, our teams created six advanced, fully-operational apps, with capabilities ranging from real-time contact training to checking into the office and reserving a desk space. Example functionality included using Power Virtual Agents to create bots to answer FAQs, Power Apps to track office movement with QR codes, and Virtual Rounding to provide patient status checks via Microsoft Teams. All of the solutions can be modified to fit any office looking to make the gradual transition back into the workplace.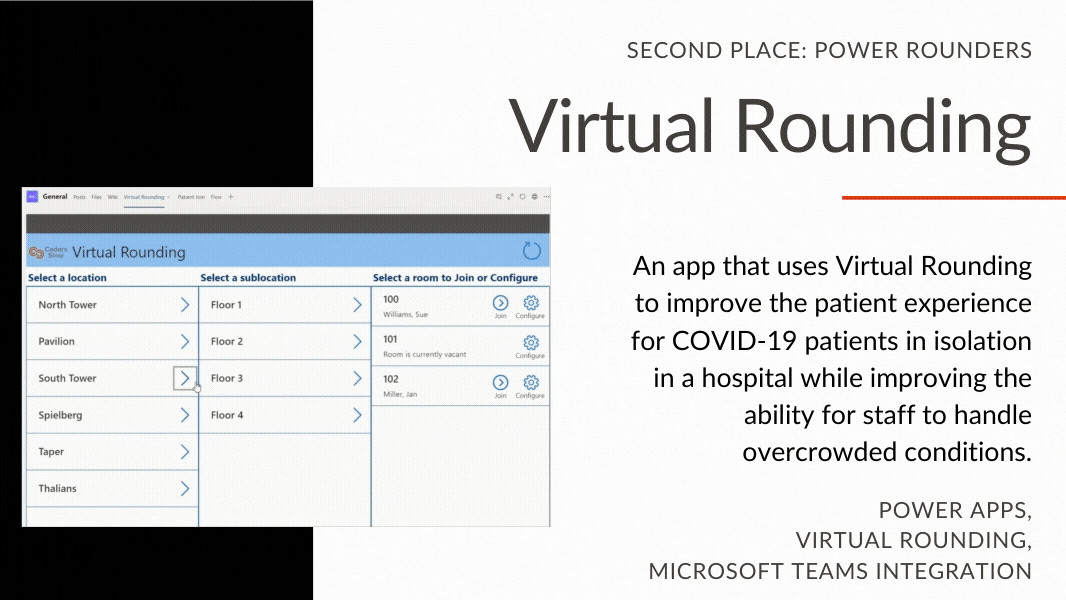 Congratulations to our 2020 Hackathon winners, the Power (Platform) Rangers, and all of our teams that entered! You all demonstrated creativity and innovation, and we are looking forward to demonstrating our Microsoft Power Platform capabilities to clients in the future.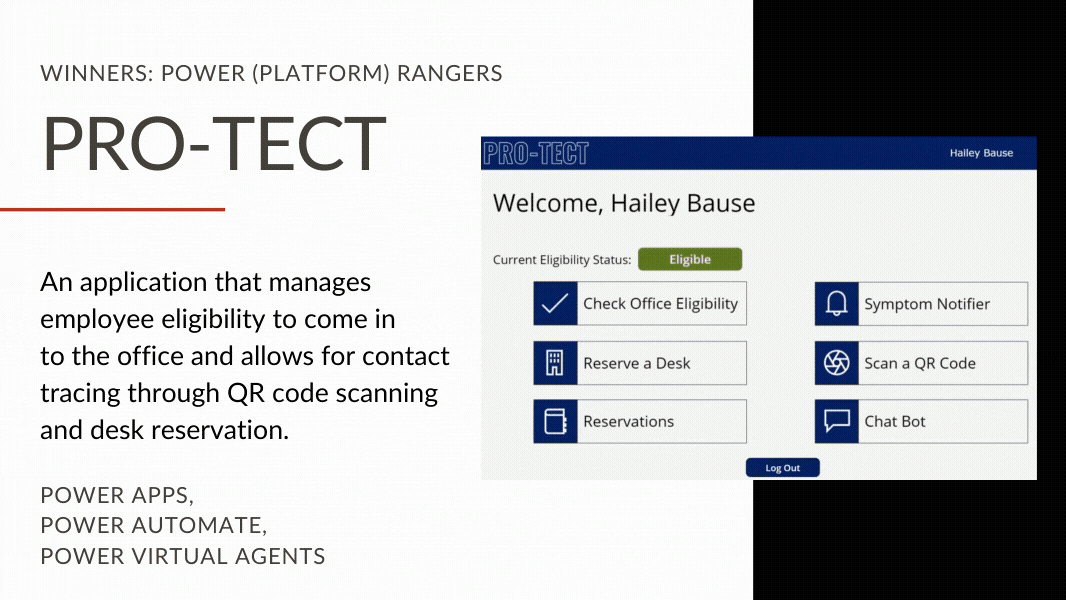 Putting the Microsoft Power Platform to Work
If you are interested in learning more about how to elevate your business with Power Platform, click here.
---
READY TO GROW YOUR MICROSOFT CAREER?
At Perficient, we continually look for ways to champion and challenge our talented workforce with interesting projects for high-profile clients, encourage personal and professional growth through training and mentoring, and celebrate our people-oriented culture and the innovative ways they serve Perficient and the community.
Visit our Careers page to see career opportunities and more!
Go inside Life at Perficient and connect with us on LinkedIn,  Twitter, and Instagram.