Oracle's EPM Cloud Operations Guide is a must-have document for Oracle cloud EPM customers. This guide provides procedures to address many of the most common challenges encountered by customers. Whether it's performance enhancements, security settings, compatibility questions, etc. – the guide contains instructions for addressing these challenges. No longer do EPM cloud customers have to search through Oracle's support portal or go to the length of submitting a service request to find quick answers to some of these topics. A huge time-saver for sure. And another example of Oracle's commitment to customer success!
The guide can be found here.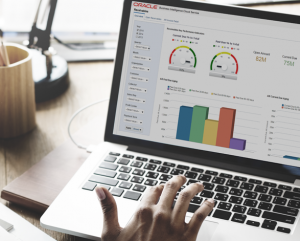 Explore key considerations, integrating the cloud with legacy applications and challenges of current cloud implementations.
Some of the topics in the guide include:
Identifying Performance Bottlenecks
Service Monitoring
Managing User Accounts
Client Compatibility
Backup Procedures
Diagnosing Financial Reporting Reports Errors and Performance Issues
Troubleshooting ERP Integration Functional Issues
Troubleshoot Business Rule Errors and Performance
Smart View Issues
Addressing Financial Consolidation Data Inaccuracies
Troubleshooting Data Load Performance Issues
Submitting an Enhancement Request
Requesting an Old Backup Snapshot of an Environment
Requesting a Health Check for an Environment
Requesting Upgrade Delay for Production Environments
Understanding Oracle's Change Management Process
Have a question about the Operations Guide? Or need expert assistance with your EPM applications? Contact us today to learn about how Perficient can help!