Centene, a large multi-line managed care organization, was looking to modernize and streamline its corporate performance management (CPM) applications.
Centene had to move data between platforms multiple times during the close process so that close data could be fully consolidated and made available for reporting. This process had numerous challenges and inefficiencies that Centene wished to improve upon so that they could provide a more streamlined and more transparent process to the functional teams that leverage consolidated financials in their systems for reporting and analysis.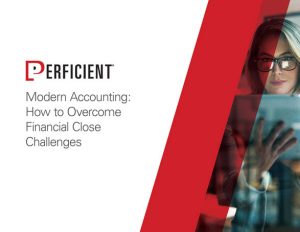 Improvements in each of the following period-close core tasks can provide transformative change and are reviewed in this guide include closing the books and external reporting, periodic reconciliations, and managing the period-close process.
Centene chose OneStream XF for global and US consolidations, currency conversion, eliminations and ownership percentage.
Join us Tuesday, July 28th as project owner, Michael Vannoni, director, financial systems solutions discusses the migration to OneStream XF including:
Factors leading to the selection of OneStream XF
Details of the solution design
Benefits realized with global consolidation implementation
Future planned enhancements
Come prepared with your questions for Centene and Perficient's team. We'd love to have you attend our live event. But if you're unable to make it, all registrants will receive links to the presentation materials and a recording of the on-demand webinar post-event. Register today!