We continue to emphasize that connectors need to be as variable as search use cases, that the biggest benefit to handshake is its flexibility. But what are those use cases? And how does Handshake achieve those goals more quickly and completely? In this series of posts, we'll describe the most common search use cases we've seen on projects and the role connectors play in them.
Customer Engagement and Commerce
The broadest category of search implementation is Customer Engagement: from the biggest multi billion dollar retailer to your neighborhood doctor, getting the right content in front of customers or potential customers is paramount. We've helped dozens of customers integrate search with their public sites and develop search based applications. (such as Find a Doctor web portals and commerce applications) These are typically hard to solve problems, and poor or disparate data quality is always among the biggest challenges.
Users have short attention spans, a topic described in great detail in SEO and site optimization listicles all over the internet. One of the biggest struggles is increasing return visits and reducing bounce rates.
Search is much more than users typing words into a search bar. In a lot of ways, search is a style of presenting content to the user. Search-centric web apps keep engaged with your site, piping curated content to the browser to anticipate a user's needs or wants. Beyond returning proper results to a typed search, dynamic facets, and machine learning content all fall into the domain of search.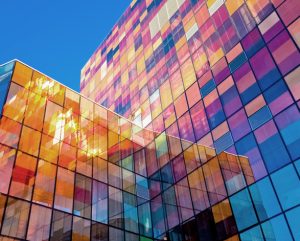 With some guidance, you can craft a data platform that is right for your organization's needs and gets the most return from your data capital.
Handshake (and other connectors) are the first step in building this curated experience for site visitors, making sure your search engine is up to date with good content and metadata. Control over the inflow and deletion of data from your search engine is needed to make sure users see the content you want them to see, so the rest of the search aparatus can do it's job.
Connecting Site Asset Management to Search
When you author website content, you are likely using an WCMS (Web Content Management System) to track, version, and control its publishing and flow to the internet. Handshake connectors for AEM, Magento, JIRA, or Confluence tether the act of publishing content to indexing, ensuring your search results always match the content published to your website. Crawling is another alternative, but has some definite draw backs (time, lack of control, no security) that we'll discuss in a later post.
Search Migration / Agnostic Search Solution
Using Handshake future proofs you against switching search solutions. Standardized search objects and pipelines can easily be shifted to a different search solution. Great for a planned search migration (say from a home grown site search to a Google Cloud Search or Coveo Platform) or for a customer who is continuously looking for the best solution. Handshake makes it easy to change search destinations, without needing to change any of the source or transformation configuration.
Enhancing Commerce Data With Other Systems
E-commerce sites are in constant flux. Factors such as market demand, inventory, and marketing influence pricing and recommendation levers by the second. A good e-commerce site will use consumer data and session information, with search driven suggestion solutions, to push products, discounts, and incentives is an ever shifting series of priorities, inventories, and promotion. Handshake makes it easy to coalesce hooks and external data into product content, giving administrators more control over what assets are available and what should be presented to a user.
Case Deflection
One of the biggest benefits of search is the ability to learn over time. Search admins are continually looking at ways to help the customer help themselves. Good search engines eventually learn that a specific query doesn't always mean what it seems to mean. It looks at usage patterns to determine which content actually resolves issues and leads the customer to a sale or a question answered. The goal is to increase sales and reduce tickets or calls. Often, this means changing or removing web content that is not relevant, or boosting content that is more relevant to make sure your machine learning model has good content to work with and bump up site engagement.
Low Quality ECM
The transformation capabilities with Handshake are vast. Sometimes there's simply not enough time or money to make the content better where it lives, before putting it in the prime time. Transformation pipelines provide a repeatable and performant way to change, enhance, add or manipulate content or metadata to send only the most useful data to your search engine. Often, content pushed to search through a Handshake Connector can be better than it is in the source, and can be repeated for multiple sources.