With all employees working from home, life is far from normal at PSL and throughout the world. However, this time away from the office has proven that without a doubt the Perficient Latin America community is comprised of incredibly strong, connected and driven individuals. In light of immense challenges, teams have continued to deliver on client projects, only making adjustments when absolutely necessary;in fact, some teams have accelerated delivery to help clients respond to increased demand.
It's important to note, while it's wonderful that Perficient Latin America teams are responding to increased client demand and are able to continuously deliver during a pandemic, that isn't always the case and we are careful to provide support, both technically and personally for every member of our community. When working from home during a pandemic, we have to work twice as hard to produce the same amount of work.
Some moments are more productive than others, but the important thing is that Perficient Latin America is providing encouragement, mentorship, support, guidance, training and development throughout this situation, and every member of the Perficient Latin America community is doing what they can for their teammates and colleagues. More than anything, our teams have our utmost respect and awe as everyone continues to navigate this new normal.
The Importance of Preparation and Strong Teams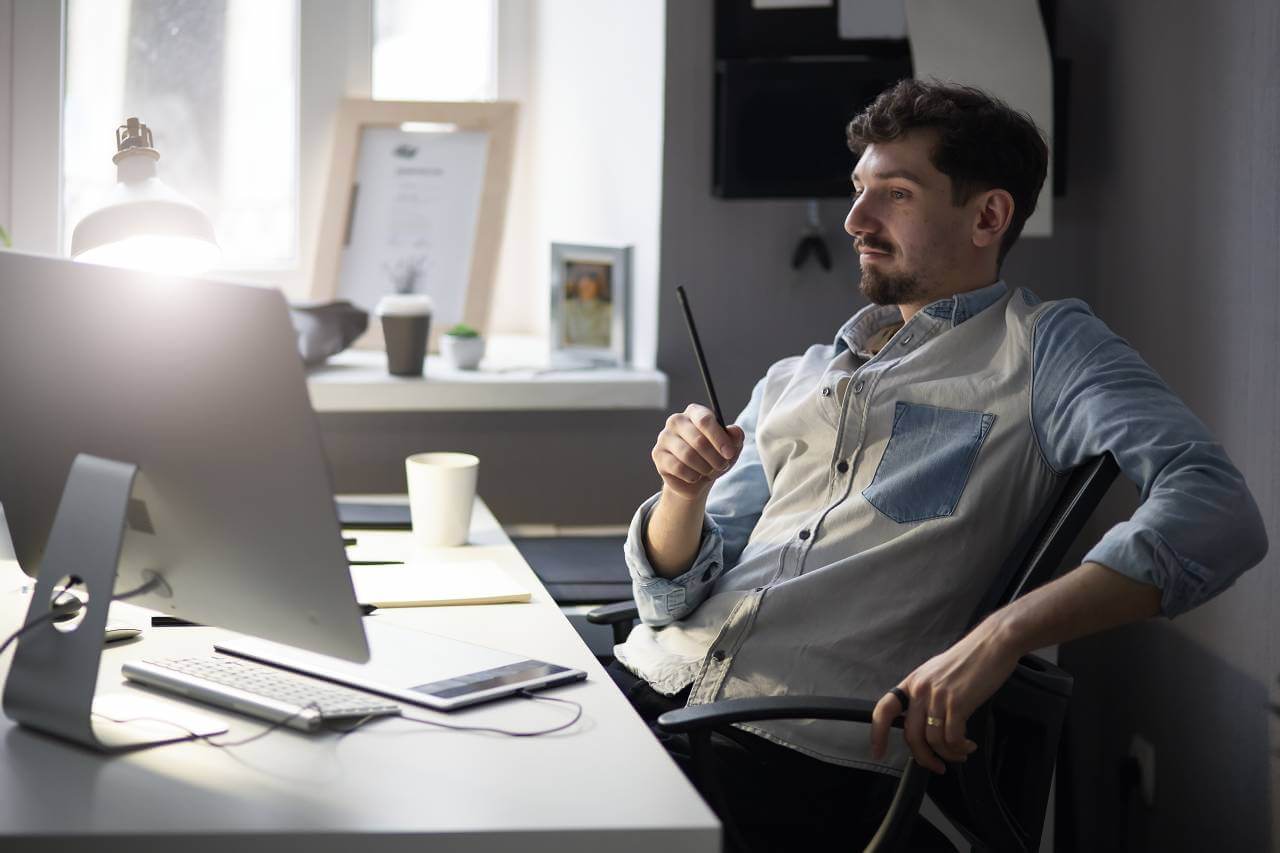 Weeks before the government mandated a country-wide quarantine, Perficient Latin America's leadership, business development and administrative teams were busy preparing and implementing business continuity plans built for pandemic scenarios as well as continuously communicating updates to employees and clients, and working directly with teams to help them outline what requirements would be to work seamlessly from home. In addition, the IT team was working hard to ensure remote access for all client teams, while reinforcing security and IP protection protocols.
Two weeks before the official shelter in place regulations were declared country-wide in Colombia, Perficient Latin America was already working from a work from home model, allowing employees to adjust quickly and efficiently. What really helped make the switch seamless was Perficient Latin America's commitment to robust disaster, emergency and contingency preparedness, and while this pandemic has tested those plans in its length, Perficient Latin America and its employees are stronger than ever.
According to a study by Statista, 40% of companies worldwide expect no change to their IT budgets in 2020, while 21% expect an increase in budgets due to COVID-19,presenting an opportunity for Perficient Latin America. Excellence in virtual delivery is the name of the game these days and something that Perficient Latin America takes very seriously. To support teams in the most productive manner, Perficient Latin America has implemented a robust work and communication infrastructure and advanced security measures, as evidenced below.
Highest Security Standards – No matter where the team is located, client and Perficient Latin America data is secure.
IP protection – strict access controls, NDAs, IP waivers, fully compliant with international and local laws and regulations
Device and network protection

Strict VPN access and security protocols observed at home and at the office

Physical infrastructure biometrically protected

ISO27001 certified

Application Data Protection – encrypted data management, multiple user security systems, secure interfaces, and more
Advanced Device and Network Standards – Teams have access to advanced hardware and software, allowing them to successfully complete their jobs, deliver on time and surpass expectations without worry.
Strong Communication Protocols – Supported by over 15 years of experience outsourcing software development services, Perficient Latin America teams are able to respond efficiently and clearly. And while communication tools make it physically possible to connect, strong communication protocols and processes make that connection seamless.
Culture of responsiveness and raising red flags.

English-proficient or fluent team members
Company and team-based communication tools and processes depending on the project and need
Autonomous, Self-Driven Teams – teams are selected for their ability to be a self-contained unit, executing on tasks and delivering without constant monitoring or micro guidance.
The mix of skillsets and levels

on a blended team

creates a harmonious unity not seen at many companies.

Supported by centers of excellence, delivery managers,

Perficient Latin America

leadership team
Prevalent

,

Strong Company Culture

in 

Virtual Delivery
Excellence in virtual delivery requires the successful orchestration of multiple moving variables at any given time, which can become complicated and time consuming. Fortunately for Perficient Latin America, we've been successfully delivering virtual projects for over 15 years, giving us a varied and experienced outlook on what it takes to set teams up for success and exceed client expectations. What we've found is that a strong and widespread culture serves as the most secure foundation from which to find success in virtual delivery.
More specifically, a culture that emphasizes excellence, raising red flags early, honesty, innovation, the concept of failing forward, and more.These characteristics are instrumental in facilitating successful virtual work. Now more than ever, teams need to be set up to deliver without ever being in the same room together and a foundation culture can help to set the stage and keep a cohesive mentality.
Perficient Latin America has spent over 35 years, building and evolving a culture that places people and positive impacts over profit. But, more than that, Perficient Latin America's culture is built on trust, innovation and adaptation, creating room for differing opinions and a diverse group of people to be able to collaborate to deliver solutions that drive real change for our clients.
—-
If you would like to speak with our nearshore experts about outsourcing or how to provide support during these times, get in touch today.