My last blog outlined the potential for increased return on investments when pharmacovigilance is implemented. The next blog in this series discusses the best ways to overcome any challenges with new systems.
Looking at a pharmacovigilance system holistically, there are interconnected, interdependent parts. Understanding how those individual parts function independently, as well as their impact on the entire system, is important. Breaking it out we have:
AE/PQC intake/capturing information
Storing the data and processing it (AE database)
Data surveillance (analysis and understanding what the data is telling you)
Reporting (regulatory as ICSRs, aggregate, and sharing information internally and externally with other stakeholders)
Subject matter experts work across or within the components. Supporting the entire system are regulatory, compliance and quality, and technology resources.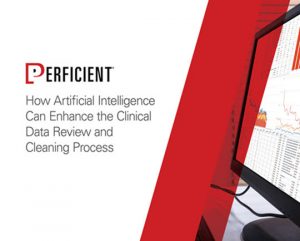 This guide analyzes how artificial intelligence – including machine learning – can be used by pharmaceutical and medical device companies to improve the clinical data review and cleansing process.
The chart below illustrates that while drugs were initially approved for one indication, the post-marketing surveillance of AEs helped identity secondary indications.
There are a host of factors that influence the value of each individual component of the pharmacovigilance system. If one is not working optimally, the system in its entirety will not work to its full potential to render the correct and useful data. As an outcome, there could be a misleading interpretation from the analysis of the pharmacovigilance data.
What can be done to minimize the old "garbage in = garbage out?" First, we must identify and overcome/mitigate the challenges that impact each component of the pharmacovigilance system. It is only then that we can move from a reactive PV system to a proactive one.
To learn more about the history of pharmacovigilance, current challenges and ROI opportunities, and how to remain proactive in the future, you can download our guide here. Or, you can submit the form below.