The beauty of having a versatile team of clinical data management experts is that they understand the life sciences industry and how companies operate. Through client projects and having worked at pharma companies in previous roles, they know the many unique challenges and needs of pharmaceutical and medical device companies.
Equally important, they're also technologists. Many on our team have worked with clinical data management and electronic data capture (EDC) systems for decades and truly understand how they should be used. Their knowledge enables them to work with various systems.
Why am I telling you all of this?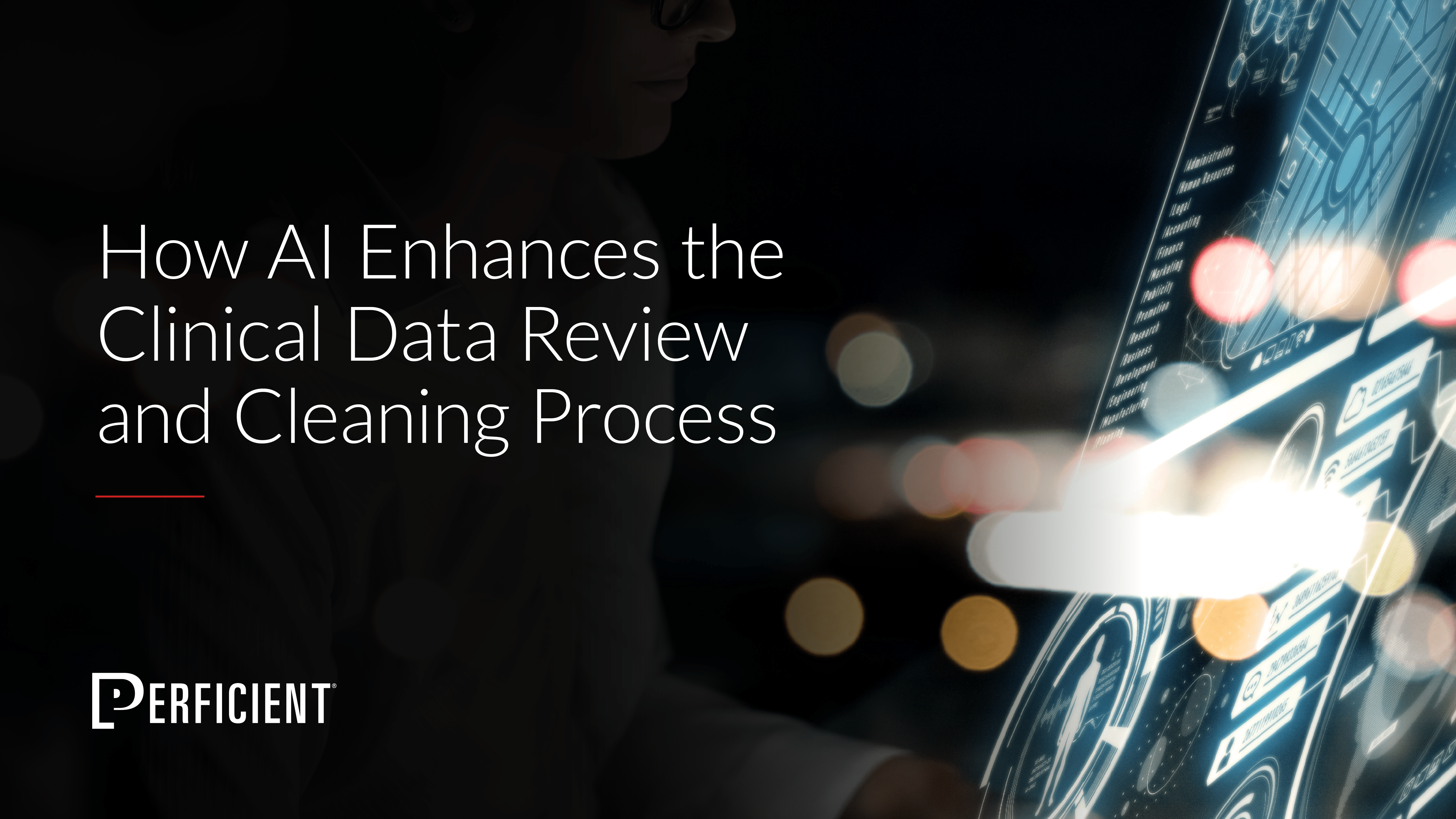 Learn how AI/ML can be used by pharmaceutical and medical device companies to improve the clinical data review and cleansing process.
While each company has its own priorities and initiatives, I believe it's worth sharing a recent InForm project that we've completed, as well as two offers that might interest you. Maybe you've been struggling with similar challenges and weren't sure who to turn to for help. Or, perhaps you don't need assistance in these particular areas but weren't aware that we have experience with InForm. If you walk away knowing a little more about us, I'll consider it a win.
Providing resources to build and support clinical studies in InForm
The first project I want to share with you is one that we did for a manufacturer of pharmaceuticals that uses InForm as its electronic data capture and clinical data management solution to collect data on each patient participating in a clinical trial. The company needed to supplement its study-building capabilities with outside support.
Solution Highlights
Provided dedicated resources to assist company with process re-engineering

Resources from our InForm build team assisted with study builds, including library development and template creation
Key Benefits
Experienced data management team

Multiple studies built in compliance with the company's SOPs

Allowed sponsor to be nimble and supplement its team without hiring additional people
Oracle InForm Study-in-a-Box Jump Start
With our Oracle InForm Study-in-a-Box jump start, our clinical data management and EDC experts can efficiently build your InForm studies. The jump start can be completed within ~8 weeks.
Does your organization face similar study-building challenges? Do you have any other Oracle InForm initiatives that are coming up for which you may need to rely on an experienced team of clinical data management and IT subject matter experts? If yes, please reach out to me for more information.