Financial analysts are often looking for a daily tracker of their organization's sales. Daily sales tracking requires bench-marking against budgets and forecasts. However, it is often the case that plans are defined at a higher level compared to actuals. In addition, while actuals are available from ERP, plans are maintained in a separate application for Enterprise Performance Management (EPM).
If you would like to learn more how to consolidate daily sales tracking to incorporate actuals from ERP and plans from Oracle EPM, join this OATUG's Online Forum session scheduled for next Tuesday.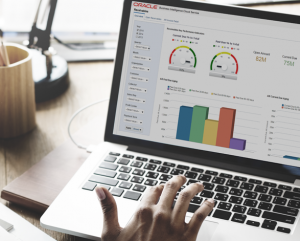 Explore key considerations, integrating the cloud with legacy applications and challenges of current cloud implementations.
In this session I will talk about how to leverage Oracle Analytics to directly source data from Oracle EPM Cloud or Hyperion. Several sample dashboards will be presented to enable dynamic reporting against ERP and EPM data. I will also go into how to connect to and model data from EPM (such as PBCS, HFM, Hyperion Planning and Essbase) together with Data Warehouse actual sales data from ERP or Sales.
Interested in enabling OAC or OAS/OBIEE reporting against EPM?
Check out my two other related blog posts:
See How Adding Oracle Analytics Can Elevate Your EPM Experience
Supplement Oracle EPM with Oracle Analytics and Autonomous Data Warehouse in 10 Weeks
More upcoming OATUG online sessions on Oracle Analytics and EPM are available here.