With every customer success story we share, there's always a sense of pride in what the team delivers and this story is no exception. Rather than a single point solution, this multi-release project included several business processes in the Oracle EPM Cloud as well as Oracle Analytics Cloud. This is a fantastic story of teamwork and financial transformation. Register today!
Cardtronics, the global leader in ATM deployment and management, decided to retire its on-premises Hyperion solution to gain the operational efficiencies, features, and functionality provided by a best-in-class cloud solution.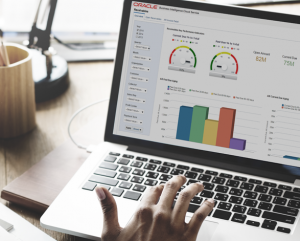 Explore key considerations, integrating the cloud with legacy applications and challenges of current cloud implementations.
Our client chose Oracle EPM Cloud including Financial Consolidation and Close, Planning, Management Reporting, Account Reconciliation, Enterprise Data Management, as well as Oracle Analytics Cloud.
Join us as project owner Richard Ng, director, financial systems, Cardtronics, discusses the migration to Oracle EPM Cloud including:
Multi-release 18-month deployment schedule across multiple countries
Benefits of a global Chart of Accounts for ERP and EPM
Seamless integration across ERP Cloud, HCM Cloud, and EPM Cloud
Come prepared with your questions for the Cardtronics team or our special guest Rich Wilkie, VP, EPM Product Management, Oracle. We'd love to have you attend our live event. But if you're unable to make it, all registrants will receive links to the presentation materials and a recording of the on-demand webinar post-event.