In a time of rapid market changes, increasing costs, and rising patient expectations, healthcare organizations need to rethink their approach to business operations – including budgeting and revenue forecasting – in order to achieve their strategic goals.
University of Texas MD Anderson Cancer Center (MDACC) is transforming a traditional annual operating budget process to a more forward-looking driver-based rolling forecast process with Oracle Enterprise Planning and Budgeting Cloud.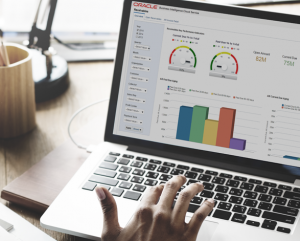 Explore key considerations, integrating the cloud with legacy applications and challenges of current cloud implementations.
Join us to hear Juan Castro, Vice President Finance, discuss MDACC's journey to Oracle Cloud, including lessons learned and how EPBCS could benefit your organization.
The discussion will include:
Factors leading to the selection of Oracle Cloud
Details of the solution design
Benefits realized with EPBCS implementation
Future planned enhancements
Come prepared with your questions for Juan and the Perficient team. We'd love to have you attend our live event. But if you're unable to make it, all registrants will receive links to the presentation materials and a recording of the on-demand webinar post-event.