OneStream's drill-back feature is a very flexible and powerful capability that helps OneStream differentiate itself from its competitors. OneStream provides flexibility to drill back to a variety of different platforms and data sources. Just in the past year, Perficient has implemented drill-back functionality for a multitude of clients and to a variety of data sources such as Oracle EBS, PeopleSoft, Microsoft Dynamics, and even custom data warehouse and other data repositories.
There are three primary methods for drill-back functionality:
With a direct query to the source system tables for detailed transactions
To a landing page, for example in EBS, where detailed transactions are provided
To a custom form page via URL, for example in Microsoft Dynamics 365, where detailed transactions are rendered
Customers can source data from an on-premises source system or from a cloud-based system and automate the load process with drill-back functionality seamlessly.
OneStream Drill-Back Example
The drill-back process is typically initiated via one of the many user interfaces within OneStream. The user has a variety of interfaces where drill back is executed from:
Cube Views
Forms
Reports
Excel Add-In
Within these interfaces, the end-user will select a data cell and begin drilling down into the information through the standard Drill Down interface.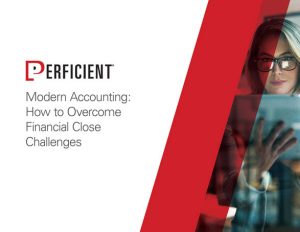 Improvements in each of the following period-close core tasks can provide transformative change and are reviewed in this guide include closing the books and external reporting, periodic reconciliations, and managing the period-close process.
The screenshot below shows a user selecting a Revenue account in a OneStream report and right-clicking on the number to drill down.
Having chosen the number of interest the user wants to analyze, the user then drills down to the intersection that was loaded into OneStream and selects Drill Back.
Note that the start of the process is a drill down into the details and the end is drill back to the source.
The drill back in the above screenshot gives the user the option of going to the source system. The source system could be any of the GL systems or a data warehouse or even a simple custom table created just for the purpose of drill back.
Below is a sample EBS landing page that is displayed when the user drills back to EBS. At this point, the user requests are handled by EBS. The user can drill down into any of the sub-ledgers that post into the GL.