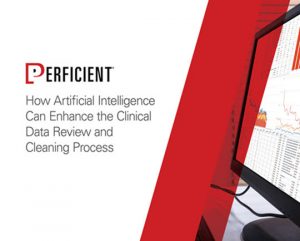 This guide analyzes how artificial intelligence – including machine learning – can be used by pharmaceutical and medical device companies to improve the clinical data review and cleansing process.
Earlier in the month, we introduced an innovative solution for PV Safety Surveillance in a webinar. We even had 22 reasons to attend the webinar. If you found yourself answering yes to things like "I hate the flat reports we get that makes it impossible to interpret the data" then revisiting the webinar recording is a great way to spend an entertaining lunch.
PV Hawk is a unique validated PV safety surveillance tool that's functionality is only limited by your imagination. Here are a few questions asked after the webinar, that are a pleasure to share:
I'm struggling with the new regulations for medical devices; will PV Hawk help with the risk management requirements?

Answer: Yes! PV Hawk supports your data; it's designed to be agile and will support medical device and combination products. It will also contain comparative data for MDRs and combo products once that data becomes available. What is awesome is that the new regulations require everyone to be involved in the RMP, so you can share the same data with all of your business partners and suppliers. For example, the maker of the delivery portion may want to look at specific AEs/PQCs to give them performance or malfunction information. You can also share with your PQC group internal to your organization, with your business partners who you may have SDEAs in place. It makes it much easier to meet when everyone is aware of the same data on the same platform.

How long does PV Hawk take to implement for our organization?

Answer: It requires filling out a form, Perficient assessing the current technical infrastructure of your AE database then making the connections, running IQ and PQ and you are good to go. Depending on the complexity, it takes days to a couple of weeks. It's easier if you are already hosting with us. The full validation of the system is a part of your subscription to PV-Hawk

How is PV Hawk supported? I don't want a solution where you put it in place and we are left to figure it out and maintain it.

Answer: PV Hawk is a Saas based solution that includes support through a ticketing system for questions either PV Ops related or technical. We support the environment and functionality, all patch releases for upgrades and testing of new reports added to the library. Yes, you get to speak to a real live person, not a chat-bot.

I didn't really see fully at the webinar on how this system can help ROI? Can you help with putting together a demo and a business case for our executive management?

Answer: Of course we can help you with a business case of your current ways of working vs. using PV Hawk; show you in a data-driven manner the time and cost savings and where the ROI comes into play from PV Hawk.

I loved the graphs from PV Hawk and that the data is refreshed every 24 hours from my AE database. Can you show me how one of the custom reports could help me manage and keep track of my workflow so I can streamline management of my staff for case processing – and this is not a flat report, right? I hate flat reports.

Answer: Yes, a custom report could be provided as part of your SaaS (you receive 4 reports of your choice to add to the library each year) and we can include the right data for workflow management along with safety surveillance.
Our webinar, hosted by Perficient's Kari Blaho-Owens, Ph.D., director of pharmacovigilance and safety, covered a demonstration of PV Hawk, a risk management tool that gives you quick access to aggregate data for the meaningful analysis of AE and PQC data — all in real-time and across all of your safety surveillance practices and interested parties. You can view the webinar here.