Yes, it can with Oracle ERP Cloud and Perficient!
In the past, an ERP implementation was a project that made people complain, conjure images of extreme difficulty, and generally tax everyone's stamina, patience, and faith. Furthermore, an ERP implementation at an Oil & Gas company was an experience that in some cases never had a date of completion that was met, as there were always more customizations to be made and never-ending industry systems integrations that took squadrons of teams to program.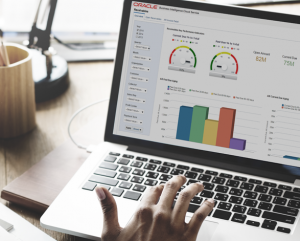 Explore key considerations, integrating the cloud with legacy applications and challenges of current cloud implementations.
As the world and technology change at light speed, so has the way that Technology Strategy Partners and Systems Integrators manage ERP implementations. Perficient recently had experience implementing a full ERP and SCM suite at a leading Oil & Gas company in a matter of months.
The Right Technology Choice
Our customer had chosen Oracle Cloud as its ERP. Oracle ERP Cloud was built with out-of-the-box configurations to facilitate a rapid implementation process. I do not believe that there is another enterprise ERP application that can be implemented anywhere close
to this time period while offering all of the services and solutions that Oracle ERP Cloud does for the Oil & Gas industry. Time is money, and speed to value is of the essence in Oil & Gas.
The Best Implementation Partner
In a rapid ERP implementation (and yes 6 months flies by), the project team you have on-site will make or break the project. I believe that there should be a start and hard stop to technology implementation, and this can only be accomplished by an implementation partner who completes such a task, over and over again. Domain experience cannot be underestimated and it is critical to look at resumes to see who has done this work in the last 12 months.
An ERP implementation project in the Oil & Gas industry does not have to run over budget or schedule, nor take attention away from a company's core business if the right technology (ERP) and partner (with experience) are chosen!