Adobe is a top digital experience platform with a suite of solutions to enhance brands' customer experience. To utilize its full breadth and complexity of components, Adobe partners offer unique capabilities and insight, along with certified Adobe experts. This is where Perficient excels as a digital consultancy with more than eight years of Adobe partnership and capabilities across Adobe Experience Cloud, as well as Marketo Engage and Magento Commerce.
Forrester has included Perficient in its Now Tech: Adobe Implementation Services, Q1 2020 report. The newly launched report lists implementation service providers who help global clients identify expert partners to support their Adobe Experience Cloud implementations.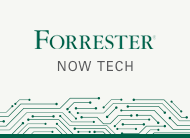 Within the report, Forrester examined implementation service providers for their work with Adobe Experience Cloud in marketing, analytics, advertising, and commerce. It segments each vendor by size and capabilities. The report names Perficient as a Midsize ($50 million to $200 million in Adobe services revenue) consultancy with vertical market focus in healthcare, automotive, and retail. The report lists Poly and Watsco as our sample customers and we believe our work with them showcases our expertise in Adobe.

This recognition is an honor and, in our opinion, highlights our vast expertise with the Adobe platform and our success in delivering strong results for our clients.
Benefits of Utilizing an Adobe Partner
In the report, Forrester explains the complexity of Adobe and the fast growth it has experienced through mergers and acquisitions. In order to successfully utilize all Adobe capabilities, Forrester identifies key reasons for using an Adobe implementation service provider as:

Navigate the complex – and growing – Adobe product set

Implement faster based on industry specialization 

Reinvent the business
With the right partner, your team can deploy and experience the full suite of Adobe products to deliver the best customer experience.
Why Perficient?
We are a platinum Adobe Solution Partner with six specializations including AEM Sites, AEM Run & Operate, Adobe Analytics, Adobe Advertising Cloud, Magento Commerce, and Marketo Engage. These specializations show our commitment to being a leader across the entire Adobe Experience Cloud. Specialized partners are certified by Adobe following rigorous skills testing, consistent customer success in a specific solution, and client references. Our Adobe practice is recognized as one of the top partners with more than 500 engagements and more than 175 certifications across Adobe solutions.