"Too weak. Too slow." That's what Norwegian chess grandmaster Magnus Carlsen, who thinks 15-20 moves ahead, says matter-of-factly to his opponents. It's that sentiment that MicroStrategy President and CEO Michael Saylor used during his keynote at MicroStrategy World 2020 to depict traditional and outdated IT. The tech that's been built over the last 40 years simply doesn't cut it anymore – it's too weak and it's too slow.
Computers were 1,000 times weaker 40 years ago when most of the applications organizations use were developed and simply built for a different era. Saylor said those applications are "opaque, weak, and slow." And even though technology has greatly improved, finding answers and insights is still a cumbersome process for many.
That's where MicroStrategy's HyperIntelligence comes in.
HyperIntelligence 2.0 at MicroStrategy World
Organizations have numerous transactional systems and the idea of either spending time and money to re-engineer them or do a "rip and replace" simply isn't in the budget. But there's a third option – HyperIntelligence.
MicroStrategy rolled out HyperIntelligence in 2019, but the latest release is faster, 100 times stronger, and is designed to deliver the answer before you ask the question. HyperIntelligence 2.0 provides quick, easy solutions across all your systems and allows you to take immediate action with contextual triggers.
MicroStrategy is able to deliver these types of insights through HyperCards and HyperVision.
How to use the power of the phone, the laptop to scan forward… and answer every question before I actually click. – Michael Saylor, MicroStrategy President and CEO
HyperCards
HyperCards are atomic bytes of information that can be injected into any application that's built to be deployed on any browser (Salesforce, Excel, Outlook, etc.). They contain predefined attributes and metrics that provide an at-a-glance summary of a specific topic on a web browser or mobile device. And these cards can cover a wide variety of topics such as people, places, things, concepts, products, or processes.
HyperCards were actually introduced in 2019, but they've since gotten an upgrade in version 2.0. Now users can choose from 4 different card templates. There's basic, ring, section, and matrix. Card authors can select the card template they want to use as a starting point, and then drag and drop attributes and metrics into the pre-defined drop zones. Card authors also have the ability to mix and match header styles when building a card. This gives them the freedom to combine elements from different templates and choose the header style that best fits their data and use case.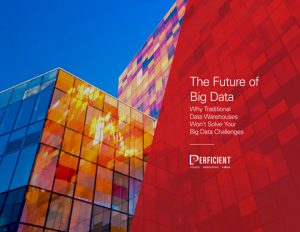 With some guidance, you can craft a data platform that is right for your organization's needs and gets the most return from your data capital.
This range of card options also gives users the flexibility to create super simple cards with information that's only needed at a glance to more advanced cards that have profile images and widgets and can be accessed via mobile devices via HyperMobile.
HyperCard improves applications you use every day
There are a lot of applications where HyperCards would be beneficial during your workday.
Email – Users don't have to exit their email to find answers. Instead, the answers are delivered to your email platform. For example, if a colleague emails you about a product, you could hover over the product name and a HyperCard would appear with relevant information about the product such as inventory levels.
Website – HyperIntelligence uses proprietary analytics while reading a webpage as you hover over words on the page and can deliver HyperCards with information for that page.
Search – The time it takes to research an answer can be reduced from 20 minutes down to two seconds with HyperIntelligence cards.
Calendar – Users can gain information about the people invited to a meeting on your calendar. Imagine having access to relevant insights about a customer on your mobile device before your meeting begins.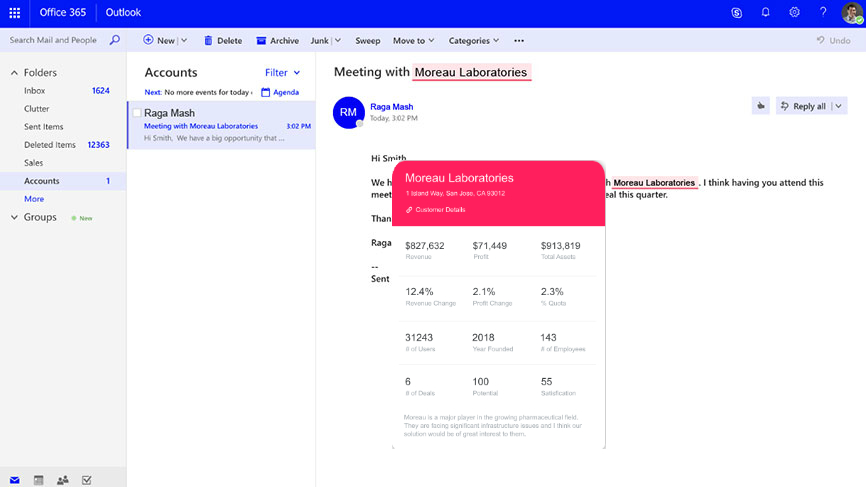 HyperVision
HyperVision was rolled out in 2019 but is also seeing updates in 2020. This application allows HyperCards to be injected into Excel spreadsheets seamlessly.
During his keynote, Saylor described a scenario where a manager had a spreadsheet with 20 plus names of employees that needed to be reviewed one by one to decipher who should be promoted, who needed training, and who should be transferred.
Instead of leaving the spreadsheet to look up information about an employee, the manager could turn HyperVision on and hover over each name for the insights needed via HyperCards. And these HyperCards can be color-coded to help filter the information in the spreadsheet. This would allow the manager in the scenario described above to filter the results in the spreadsheet to only show employees who are up for promotion for example.
Intelligence is your superpower – Hugh Owens, MicroStrategy Senior Vice President, Product Marketing
MicroStrategy Cloud
So how is all of this deployed? MicroStrategy offers its cloud platform on both AWS and Azure and allows users to switch between the two or go on-premise or off-premise. Highlights of the MicroStrategy 2020 Cloud Platform are that:
It can be piloted in a week
It can be deployed across your entire enterprise in a month
You can re-engineer legacy systems or spin up a HyperIntelligence environment
It's a low cost, low effort, and low risk
MicroStrategy World 2020 Bottom Line
MicroStrategy 2020 is smarter, stronger and faster. Deploying HyperIntelligence is an effective way to build insights into what you're already using. Instead of re-engineering or completely replacing what you have, you can inject intelligence into the applications you use in your everyday workflow. The insights sit on top of the data you already have and HyperIntelligence makes it faster to get the answers you need.
It was exciting to see MicroStrategy 2020 presented at MicroStrategy World this year and we look forward to what 2021 brings. If you're looking for MicroStrategy support or a partner, drop us a line or visit our MicroStrategy page.