Charlotte Team Volunteers for Samaritan's Feet
Hundreds of new shoes found their way to children in need thanks to our Charlotte colleagues and their support of Samaritan's Feet.
The organization serves and inspires hope in children by providing shoes as the foundation to a spiritual and healthy life resulting in the advancement of education and economic opportunities. Nearly 450 pairs of new shoes were handed out at an elementary school that was identified with a high rate of children in need.
"This was my first time volunteering with this organization, and it was truly a wonderful experience," said Lori Jane Shoenthal, business coordinator. "I thought I was just showing up to hand out shoes, but it turned out to be much more than that."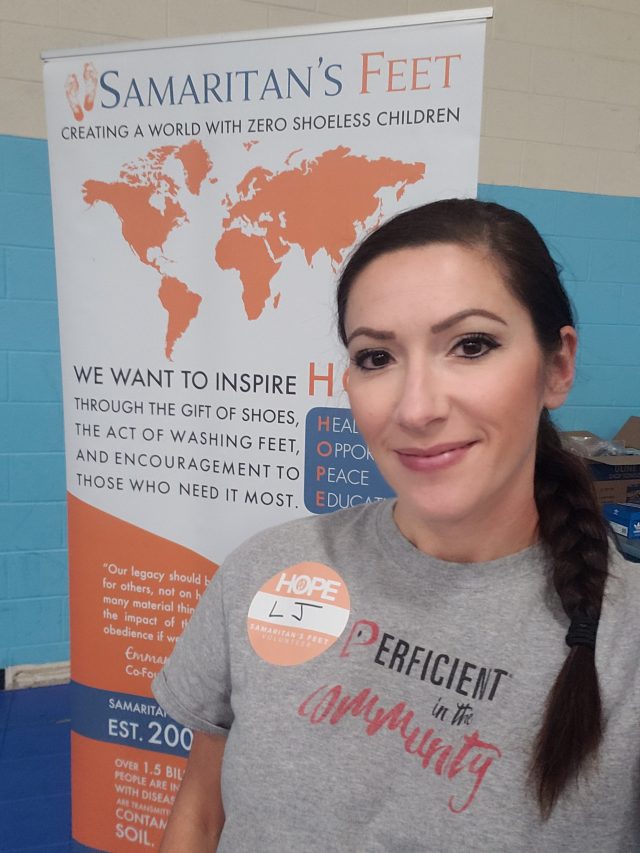 A Step in the Right Direction
At the elementary school, there were different stations set up with a chair for the student to sit on and a chair for a volunteer to assist the child. A second volunteer served as a runner to go pick out the correct shoe size and shoe color the student wanted.
Our volunteers not only assisted the child to remove their old shoes and socks but also offered to wash each child's feet with warm, soapy water from a basin that was changed out after every child. They then would dry their feet and help them put on their new pair of socks and shoes.
"It was great to have a conversation with the students and see their face light up and smile when they had the new pair of shoes on," Lori said. "It was a truly great experience, and I look forward to participating again with this organization."
Since its founding in 2003, Samaritan's Feet and its partners have distributed more than seven million pairs of shoes in 108 countries and 395 U.S. cities.
---
Learn more about what it's like to work at Perficient at our Careers page.
Connect with us on LinkedIn here.
Follow our Life at Perficient blog on Twitter via @PerficientLife.