Midcoast Energy, LLC, a full-service natural gas and natural gas liquid midstream company, had antiquated and complex business processes that could not scale to meet its needs. Facing an expensive ERP implementation, the company decided a cloud-based platform would provide a strategic advantage. They partnered with Perficient to deliver the implementation in a six-month time-frame. 
During this webinar, Archana Shah, Midcoast Energy director, enterprise systems as well as Harish Gulati, manager ERP systems, shared the story of the company's migration to Oracle ERP Cloud. In this final blog post of our three-part series, Archana and Harish discuss lessons learned and changes made.
To view the entire webinar, click here.
Did you have any users clinging to the old system for dear life?
[Midcoast Energy, LLC] Yes, but at the same time the users knew they really couldn't cling to the old system because it just wasn't going to be there. We were under a transitional services agreement with the company that we purchased our gas assets from and that agreement was going to expire in July 2019, so we had 12 months to move from the existing environment that we were into our own supported solution. So we were in a unique situation with respect to everyone who knew that we had no choice.
Have you added any headcount to support the cloud?
[Midcoast Energy, LLC] Compared to the team we had supporting the on-prem environment, it is a lot less. From a support standpoint, a lot less headcount. Since we've gone live, we have added some support because our system implementers are now not with us anymore. So we do have some in-house staff supporting the application, one technical resource, and two functional resources.
Did the actual integration costs or interfaces meet your expectations?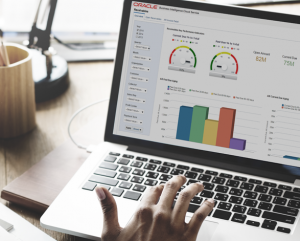 Explore key considerations, integrating the cloud with legacy applications and challenges of current cloud implementations.
[Midcoast Energy, LLC] That's a very subjective question, but I think overall we were surprised how the integrations are standardized and the APIs that support the integrations are well built. We built the servers to support data transfers and file transfers. So overall integration is actually less than what we were expecting. So I think overall we are very happy with the performance of the integrations as well.
What are your top three lessons learned?
[Midcoast Energy, LLC] Make sure you have executive level all the way down engagement from the beginning. And that they are part of the decision making upfront and they continue to be part of the milestone decisions. Make decisions as you go through the project.
I think the second is key, make sure the scope and delivered functionality for each of these business functional areas are very clear and crisp because you don't want to get into a small timelines project with no clear scope defined for each of those areas.
Whoever you bring in to implement your project, be very clear on what their skill sets are, who they are. We were very lucky, Perficient came in and we actually were able to meet some of the folks that would be on our project. It was very clear what knowledge they had and how they would be able to help us. So that was very important.
---
This concludes the Midcoast Energy Webinar Q&A series walking through their success story with Oracle Cloud. We appreciate your time and attention. For your convenience, please see below for the first two blogs of the series.
»» Midcoast Energy Webinar Q&A: From EBS to Oracle ERP Cloud – Part 1
»» Midcoast Energy Webinar Q&A: From EBS to Oracle ERP Cloud – Part 2