The On-Premises version of Oracle EPM 11.2 is now available for Windows Server 2019 with Linux support to follow. On December 18th, 2019 it was officially released and the software is now available for download.
Version 11.2 has Premier Support through 2030 and that will likely be extended. The current version of 11.1.2.4 is set for end of life in 2021.
This will be your last major upgrade as 11.2 is now part of "Applications Unlimited" where enhancements are driven by customer needs and priorities. You will no longer have to large major upgrade every few years but will get bug fixes and new features in smaller PSUs.
Oracle EPM 11.2 will now support Chrome, Firefox, and Edge. It is certified to run on Windows 2019, Oracle 12.2 and Microsoft SQL Server 2016 with newer versions of SQL Server supported in future PSU's.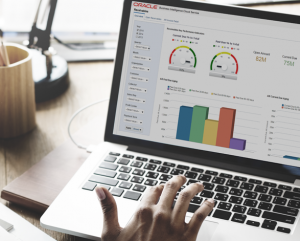 Explore key considerations, integrating the cloud with legacy applications and challenges of current cloud implementations.
The supported migration path will be an out of place migration. Install 11.2 onto new servers and migrate from the old environment. The upgrade path will be from 11.1.2.4.xxx, including 11.1.2.4.700 and 11.1.2.4.900. Note that Financial Close Management can only be upgraded from version 11.1.2.4_253 to the latest patch level. Financial Data Quality Management, Enterprise Edition must be PSU .220. This is the Patchset included with .700 and .900.
The 11.2 documentation is available online as well as the release notes.
EPM Architect has been deprecated and as a replacement, a restricted use Oracle Data Relationship Management is available.  A migration kit is available to assist in the migration for EPMA to DRM.
The 11.2 software is using the same code set as 11.1.2.4 with enhancements so the actual software should look familiar as you dig in and navigate through the screens.
Enhancements for Oracle EPM 11.2 include:
Hyperion Financial Management

Automated consolidations (Configurable by admin)
Native Metadata Editor (Replaced metadata management)
Purging source tables after import
Performance improvements (SV, DB batch processing, etc.)
Linux Support

Hyperion Planning

Smart Push
Dimension Editor SV extension
Extended Attribute support
Valid Intersections

Data Relationship Management

Batch scripts to ease EPMA replacement
Enhanced DRG experience
DRG mass approvals
SFTP connection
The following software is no longer supported in 11.2:
Hyperion Financial Management

Financial Management Analytics
Essbase Analytics Link for Hyperion Financial Management
Quantitative Management and Reporting for Solvency

Hyperion BI+

Interactive Reporting (IR)
Production Reporting (SQR)
Web Analysis (WA)

Hyperion Planning

Hyperion Strategic Finance
Crystal Ball (replaced by Predictive Planning)
Simplified User Interface (SUI)
Workforce Planning
Capital Expense Planning
Project Financial Planning
Offline Planning

Additional

EPM Architect (EPMA)
Disclosure Management
EPM Mobile
Now that we have the Oracle EPM 11.2 software, stay tuned to upcoming blogs apart of a series covering:
Downloading the new Oracle EPM 11.2 software
Install Oracle EPM 11.2 onto Windows 2019
Configuring Oracle EPM 11.2
Migrating from 11.1.2.4 to Oracle EPM 11.2 Planning, HFM, FDMEE & RAA.