MicroStrategy World 2020 is about a month away, happening February 4-6 in Orlando, FL. Sunny, warm weather and the latest MicroStrategy releases will make for an awesome and exciting, education-packed week. Perficient is proud to be a Silver sponsor of the event this year.  Our experts look forward to meeting you in the expo hall where we'll share how we can help deliver data-driven insights that empower you to make more-informed business decisions.
We'll not only discuss your business intelligence journey, but also how other data and analytics capabilities like data governance, modern data architecture, embedded analytics, augmented intelligence, and more fit into that journey. So make sure to visit us at booth 206.
MicroStrategy World 2020 Speaking Session
Our experts will also be sharing real-world stories about organizations facing customer intelligence challenges in a can't-miss session during the conference. See the session information below.
Deploy AI-Powered Customer Intelligence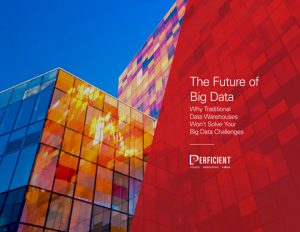 With some guidance, you can craft a data platform that is right for your organization's needs and gets the most return from your data capital.
Customers are transitioning from needing to be informed to wanting to be engaged. Imagine you are the Chief Marketing Officer of a large organization. You have been told that you are losing customers because you don't seem to know who they are or what they want. You've been tasked with creating an analytics-driven customer intelligence package. How do you go about translating a vision into a set of capabilities? How do you break down the problem into tiers, from big picture goals (organizational alignment), to deliverables (products), to user details (capabilities)? How do you measure success? This session will cover:
The journeys of two organizations facing these challenges
The development of intelligent targeting
Segmenting customers using data governance, AI, and analytics
Speakers:
Session Date: Thursday, February 6
Session Time: 11:30 AM – 12:15 PM
Location: Loews Royal Pacific Resort room Java Sea 1
Your Source for MicroStrategy World Updates
Make sure you follow our blog and social channels to keep up with the latest insights during the week of MicroStrategy World 2020. We'll be covering keynotes and more.
And you can also get our undivided attention by scheduling a meeting with us. Reach out now to connect with our team or you can always stop by booth 206.
See you at World!