As we reflect on another decade of growth within the nearshore software development industry, the dawn of 2020 encourages us to take a fresh look at the trends that might shape the region's IT services sector in the coming year.
With its large pool of software engineering talent, high levels of English proficiency, convenient time zone alignment, and cultural affinity to the U.S. market, it's no wonder that Latin America has become a powerhouse in nearshore software development outsourcing over the last few decades.
However, these benefits alone will not support the industry forever, as the need for value-added services, emergence of next-gen technologies, and disruption from economic fluctuations will have more impact on customer buying decisions than ever before.
Since 1984, Perficient Latin America has been on the front lines of the nearshore software development industry where we've witnessed the constant ebb and flow of trends throughout the sector. As we head into our 36th year of operations, here are the top five trends we expect to shape the nearshore market in 2020.
Colombia Leads the Region
Next year, Latin America as a region is expected to benefit from several regulatory reforms put into place by authorities in 2019, improving the ease of doing business for foreign investors and nearshore development customers.
Colombia is leading the pack in this regard, with 37 reforms since 2005. Three of its major reforms this year made starting a business easier, simplified trading across borders and eased the process of resolving insolvency. The country has also remained on track to grow 3.4%, according to the International Monetary Fund (IMF), making it the highest earner in the region. In fact, this was the country's best rate of growth in five years, says the Financial Times.
Individual cities in Colombia are also investing in education and technology to improve the standard of living and drive consistent economic growth. Medellin is home to the fifth Center for the Fourth Industrial Revolution, which was established to help strengthen the business sector, spur economic growth in the region, develop and support local talent, and address development challenges.
In order to attract the center in the first place, the city made an effort to increase the percentage of investment in science, technology and innovation from 0.7% of GDP in 2015 to 2.27% of GDP in 2018, a feat that has transformed the city and its people.
[RELATED READING | Why Nearshoring to Colombia and Medellin Has Never Been More Attractive] 
Innovation, Innovation, Innovation
Creating new technologies and inventing digital solutions are common practices in the digital age, but one aspect of this brave new world still eludes some organizations: how to foster a culture of innovation.
True innovation should extend throughout a company from the top-down. It requires leaders who can champion a culture of innovation by empowering teams to experiment, work independently, and take responsibility for their own capabilities, all while supporting those efforts with a variety of different resources.
To aid with this innovation culture challenge, nearshore software development companies, particularly in Colombia, have been meeting U.S. clients head-on with their innovation efforts, positioning themselves as world-class innovation partners in several industries.
And while, it may seem counter-intuitive to outsource innovation, when you work with a nearshore development partner as a partner, innovation should become a natural extension of your partnership. But, also be on the lookout for opportunities to work with established leaders in software development outsourcing on PoCs or experimental projects where you are both trying to build up capacity in a new technology, methodology or more.
As more U.S. companies search for suitable partners that can facilitate new levels of innovation, we expect providers in the American nearshore to develop many more innovation partnerships during 2020.
Performance Engineering Knowledge Sharing
At Perficient Latin America, we are strong believers that everything within the software development lifecycle should be performance-oriented. Without an all-encompassing, performance-driven approach to everything—from coding and deployment to monitoring and staging—quality can start to deteriorate, which has knock-on effects throughout your application or platform. Unfortunately, those kinds of performance issues can lead be costly, both from a monetary and reputational perspective.
Nearshore software development partners should be able to provide high levels of performance visibility at every stage of the project, but at some point, they have to step down and allow their clients to maintain high-performance practices independently.
In 2020, look for nearshore partners that can prepare your company to approach software performance from a more comprehensive perspective, not just offer performance as a service, so to speak. As we kick-off the new year, the onus will be on the software development outsourcing providers to share their knowledge with client teams, train customers in the culture of performance, and increase their overall capability in performance engineering.
Security and DevSecOps Adoption
Security has become a top priority for IT outsourcing companies and their clients, but maintaining high levels of security across multiple projects is often challenging and expensive.
Across the United States, organizations and their customers expect world-class, secure software that meets their high levels of quality, so software development providers must either step up their security testing efforts in 2020 or risk being left behind by the competition.
As nearshore teams head into the new year, we expect to see an increased focus on DevSecOps throughout the region, as more and more DevOps teams begin to implement automated security testing tools into their software development lifecycle.
The Rise and Rise of Autonomous Teams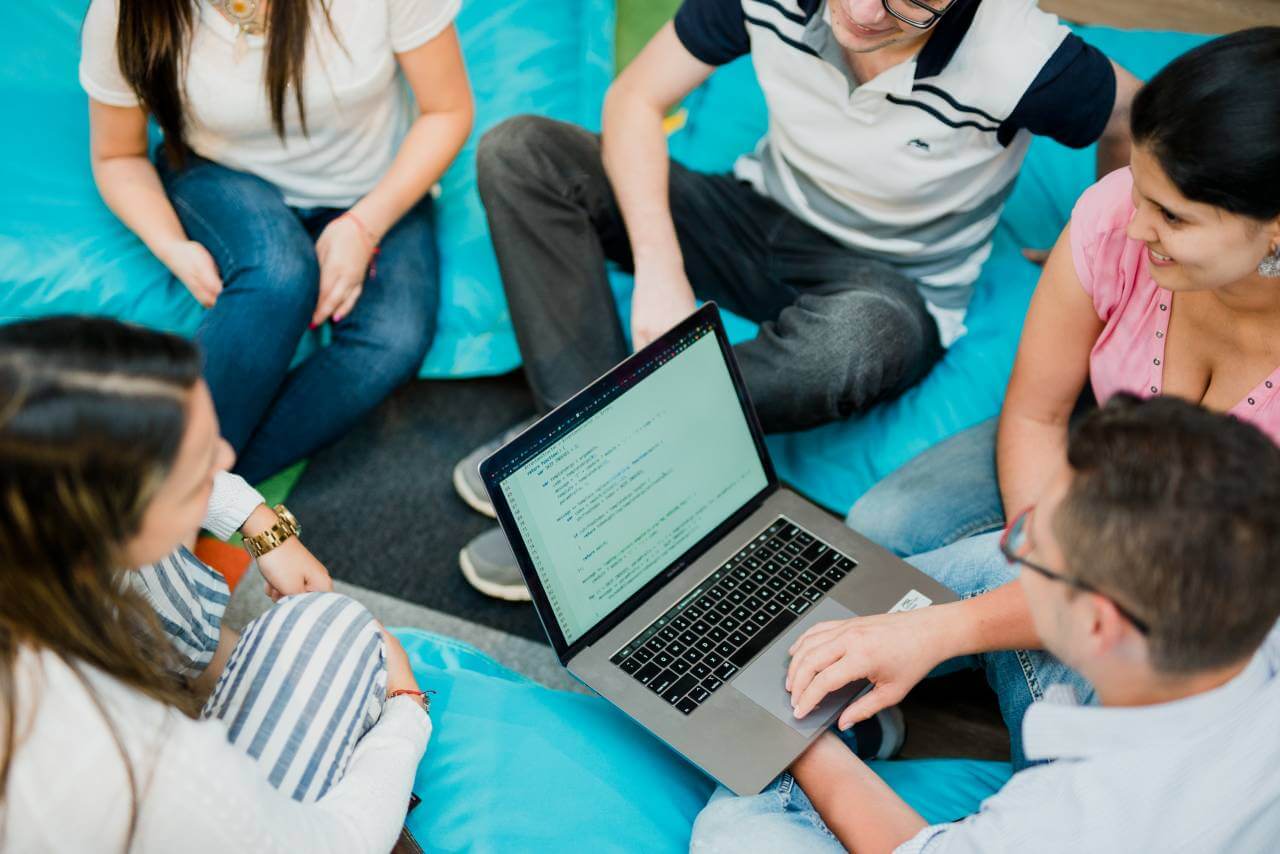 Autonomy is about supporting and building teams capable of agility, innovation, creativity, motivation, and performance. All of this comes with training and experience, which—after many years in the industry—nearshore developers now have in spades. The potential results? A rise of self-sufficient, autonomous nearshore teams in 2020.
Over time, developers in the region have been building on their competencies, learning from experience working with clients from North America, making them intimately familiar with business and work culture, and building trust in those clients in the competence of nearshore teams. Along with that wealth of experience, the challenge of effectively managing teams of cross-border software developers has become easier with the introduction of new technology and collaboration tools, meaning that agility and autonomy are improving hand-in-hand throughout the industry.
Autonomous nearshore technology teams can allow partners to innovate faster, bring products to market quicker, and pivot more efficiently than before. It also means that an outsourcing team should become an extension of the in-house team, delivering on expectations and driving interests forward, allowing partners to focus on the core components of the business.
Welcome to 2020!
No matter our predictions, the nearshore software development industry is showing strong growth and we don't foresee that changing any time soon. The value added through nearshore development projects is allowing companies to scale quickly and dominate in their industry, and Colombia and Medellin have never been so attractive. If you haven't started realizing the benefits of a nearshore outsourcing projects company, there's never been a better time to start. We'd love to chat, so get in touch today!
—
What nearshore trends do you expect to see in 2020? Let us know in the comments.