The pain points and the reality of safety surveillance within a sound risk management program are daunting. The expanded pharmacovigilance analytics (PV) landscape, geography, product type, and most importantly, regulatory changes are important considerations.
Like the plague, risk management and drug surveillance panic spread quickly. How to keep up and have a meaningful understanding of what our data is telling us is challenging.
The new medical device and combination product risk management regulations, as well as good risk management for all products, isn't complicated. We can break it down into the cycle of components and how the cogwheel works.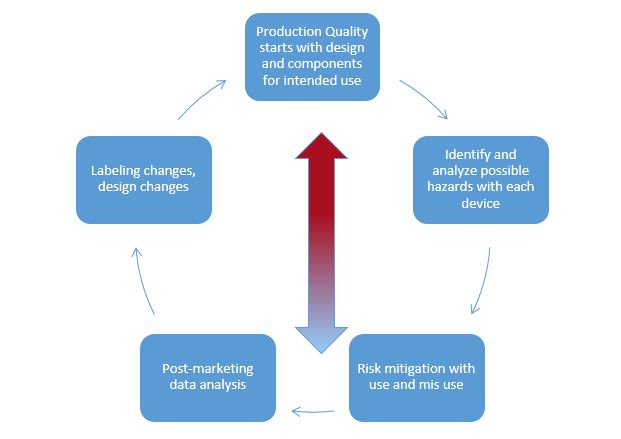 Pharmacovigilance analytics, in its most basic form, fits into the overarching risk management plan and is independent of product type. Risks for products should be identified and removed, if possible. In the context of risk management, let's focus on adverse events (AEs) and product quality complaints (PQC). If the risks of our products cannot be completely eliminated, they should be mitigated, if possible.
Risks, including adverse events, should be identified in all steps of your risk management plan, from product design through manufacturing, testing, and results of patient use. For those risks that cannot be mitigated or removed, you should monitor (post-marketing surveillance or surveillance during a clinical trial).
We learned some valuable lessons early in life from simple fairy tales. Take The Three Little Pigs in the risk management context.
Pig Brother 1 built a house out of straw (hay as we call it in the Southern US). It's cheap, quick, and doesn't require a lot of prep/design work. The wolf huffed and puffed and blew the house down. So, Pig Brother 1, now without a home, looks to Pig-Brother 2 who has learned from the straw post-marketing experience, and decides to step up the construction and build a sturdy house with twigs.
All is good for a while for Pig Brother 2 and Pig Brother 1 who is lives in the twig basement of Pig Brother 2's house.

Example – Learning from risk management (i.e., failure and improving the process and continuous real-time data surveillance). The wolf huffs and puffs and blows the twig house down, now leaving Brother Pig 1 and 2 without a place and looking to Pig Brother 3.

Pig Brother 3 notes that Pig Brothers 1 and 2 had risks; their post-marketing product didn't stand up to expectations and decides to build a house out of bricks. Note, now the design and construction are sturdier and Pig Brother 3 has two semi-perm house guests in his new brick home. The wolf huffs and puffs, but the house stands.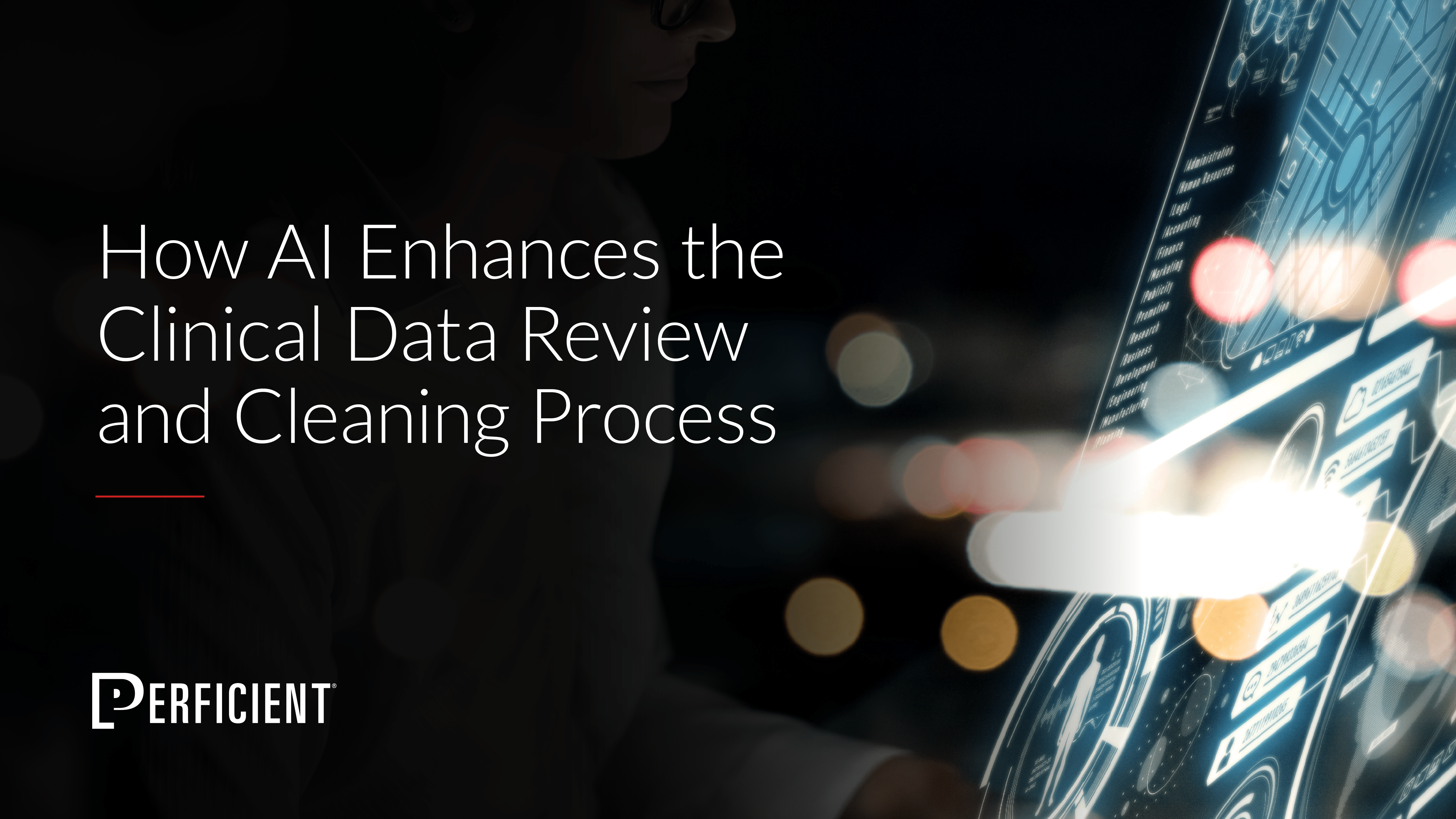 Learn how AI/ML can be used by pharmaceutical and medical device companies to improve the clinical data review and cleansing process.
What can we learn from the Three Little Pigs? Risk management and surveillance of adverse events and product quality actually work! So, let's go about the PV risk management process and analytics in the manner of Pig Brother 3.
PV analytics is part of the overall risk management process. With the new European Medicines Agency (EMA) medical device regulations set to go into effect in Europe; let's put pharmacovigilance analytics into the holistic PV risk management system. Since we are good stewards of product safety and risk-benefit, we need real-time data, efficient methods, and best practices.
Introducing PV Hawk
In the realm of risk management, which includes product surveillance, the "musts" have become more complicated if you have combination products (drug/device) or are in the device PV world. If we look across all safety surveillance, independent of product, (updated GVP IX EU regulations, FDA regulation, new EU MDR regulations), here are the facts (note that they apply to all post-marketing surveillance of any product):
In the new world of risk management, PV analytics is more iterative
Risk management includes incorporating the analysis of ISO 14971 and aligns with a lifecycle approach (design-surveillance-redesign and testing based on post-marketing data)
Risk minimization through protective measures and transparency to the patient (inform users of residual risks)
The obligation that the MAH establish, document, implement and maintain a system for risk management for each device. For pharmaceuticals, nutraceuticals, animal health PV, and cosmetic vigilance, the below MDR are also good industry standards:

The plan must identify and analyze the known and foreseeable hazards
Estimate and evaluate the associated risks with use and misuse
Eliminate for control those risks
Monitor production and post-marketing new information and amend as needed
Remember the updated GXP IX guidances and FDA surveillance practices
Identify and confirm or refute the potential association for PQC-AE relationships.
PV Hawk is a new Perficient tool that allows you to quickly integrate meaningful aggregate data in real-time across all of your safety surveillance practices.
The system renders easy-to-use outputs that are intuitive for surveying your data for potential trends without spending time running complex database queries or chasing false positives.
The tool contains a suite of features and benefits designed for pharmacovigilance analytics in a multi-vigilance world, whether you're a company focused on pharmaceuticals, nutraceuticals, vaccines, medical devices, combination products, or consumer products. It fits nicely within your Risk Management Program.
View real-time AE and product quality complaint (PQC) data, which is refreshed every 24 hours
Data displayed in an aggregated, digested visual format (Hawk Visuals) for the surveillance of trends
Ability to overlay your data with comparator data from FDA AERS for trend/risk/benefit analysis at multiple levels (i.e., same drug, same-in-class, same-indication but different mechanisms of action)
Drill-down capabilities
Allows for selective data analysis using indication and concomitant medications to better realize the impact of drug-drug and drug-disease interactions
Eliminates the need for running complex queries multiple times in an AE database
Enables proactive, rather than reactive, pharmacovigilance
Fills the gap in new risk management PV regulations
Fits the needs of GxP IX regulatory requirements and FDA surveillance requirements
A few of the above features shown in the below screen (dummy data):
Ability to overlay your data with comparative data – below FDA AERS data:
PV Hawk allows you to meet the cardinal tenants of safety surveillance with ease:
The right thing to do
Know thy product profile
AEs and PQCs are not going away
If you don't find it, someone else will
Learn from experience
We can shift from reactive to proactive and find ROI
If you are interested in learning more about real-time pharmacovigilance surveillance and our new software solution, please register for our upcoming webinar. If you have any questions in the meantime, feel free to reach out to me at kari.owens@perficient.com.