J.D. Power announced that three wealth management firms, Charles Schwab, Wells Fargo, and Edward Jones, received high customer satisfaction scores on their mobile apps relative to the rest of the brokerage industry.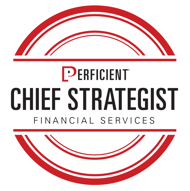 The success seems to come from each firm designing its app to fit the specific needs of its customer base – Charles Schwab's app, for example, has good trading and research functionality and appeals to its younger, tech savvy customer base. While Edward Jones' app focuses on simplicity to appeal to its older, advisor centric clients. The Wells Fargo's app was praised for providing a single, digital location for both investing and banking tasks.
We know that mobile apps will only become more important in the wealth management industry.
J.D. Power's research indicates that three-quarters of millennials who rated their broker's app "outstanding" said they are likely to sign up for additional products and services from the firm, as opposed to 26% of investors with a low opinion of their firm's app.
For firms with "outstanding" apps, this is welcoming news in the fight to expand services, connect with younger investors and capture more assets under management (AUM). For those firms with less than stellar mobile experiences, the pressure will be on.
Wealth management firms still trail credit cards, retail banks, and insurance companies in delivering satisfactory mobile experiences. The average satisfaction with mobile apps from self-directed and full-service wealth management firms was the lowest across all industries that J.D. Power examined.
More work definitely needs to be done. But after almost a decade of investment in regulatory initiatives like Dodd Frank and the Comprehensive Capital Analysis and Review (CCAR) after the meltdown of 2008, we are starting to see the results of newly directed investments in improving the client experience, and ultimately, the business.