According to InvestmentNews, internal UBS studies show clients with assets between $2 million and $5 million behave more like clients in the lower segment than like high net worth clients. They use more online services rather than client advisers and don't make use of sophisticated products and service offerings.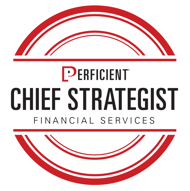 Starting early next year, clients in Switzerland who have between $500,000 and $5 million in assets will fall under a new coverage model that uses more technology and fewer human interactions. Credit Suisse, the second-largest private bank in Switzerland after UBS, is setting up a special unit for the least rich in its international wealth business in a similar move.
Wealth management firms are facing lots of competition, and the pressure to automate, cut costs, and increase profits will continue to drive digital transformation across front, middle, and back-office functions. Those firms without the deep pockets of a UBS or Credit Suisse will need to invest wisely and perhaps emulate the playbook many regional banks have pursued to remain competitive with big money center banks.