Why Customer Profiles?
The landscape is changing for marketers. Customers are increasingly concerned with privacy. Ad-driven conversion rates are in decline. The most "transformational" technologies wield a large percentage of marketing budgets, many of which make little to no real impact on the business. Among said new technologies are a host of new acronyms that generate petabytes (!) of customer data: ABM, CMS, CDP, DMP, DSP, EDW, ETL, and SQL, to name a few.  
A recent Venngage study ranked "data skills" as the most in-demand skill for marketers today (Adobe agrees). With such a monumental data management task, how is it possible for today's marketer to also grow revenue efficiently? How can a marketer manage all of this complexity?
Enter: The Unified Customer Profile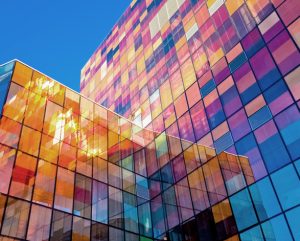 With some guidance, you can craft a data platform that is right for your organization's needs and gets the most return from your data capital.
While the first-party customer profile is not new (CRMs have been around for quite some time), access to such customer profiles in real-time for marketing is revolutionary. Why?  
There are hundreds of ways a customer can interact with a business 

For each way the customer interacts, there are thousands of ways to collect, process, and act on that data. 

Every change does not move the needle equally
For example, a customer may interact with a business via a conference, talk to a sales development rep on the phone the next week, then download a white paper via a mobile browser the next week. By storing this info in a centrally, completely linked to a data model, marketers can finally build relationships with customers seamlessly. As an example, check out Adobe's Experience Data Model. On the Adobe Experience Platform, marketers can take their profiles further, leveraging the Adobe Sensei AI engine to predict key patterns and drive the right experience at the right time.
So, where to start?
Document all marketing systems that collect and act on customer information.

Gain consensus with all business stakeholders on an ideal customer profile. For example, "Fathers over 30 that watch movies." No need to get too complex; a simple definition is good enough to start.

Define a couple of data points that are interesting to marketing about that customer. Ideally, these data points help the business get to know the customer. For example, "gender," "age," "date of the last movie watched," and "household income."
Perficient Digital's award-winning Adobe practice is the only Adobe Solution Partner in the Americas to earn five specializations, including the first globally awarded Adobe Marketo Engage Specialization. Learn more about our Adobe practice.