Colleagues from our Columbus, Ohio office recently decided to give back to the community and learn new skills by building a house. A team of nine volunteered with Habitat for Humanity for a day to form stronger connections with each other and their local community.
They worked on various tasks throughout the construction site, tackling everything from constructing steps and closets to framing walls. "We have a great group here in Columbus. Everyone jumped in and worked hard for the duration of a very hot day," said Bill Holehouse, an account developer at Perficient.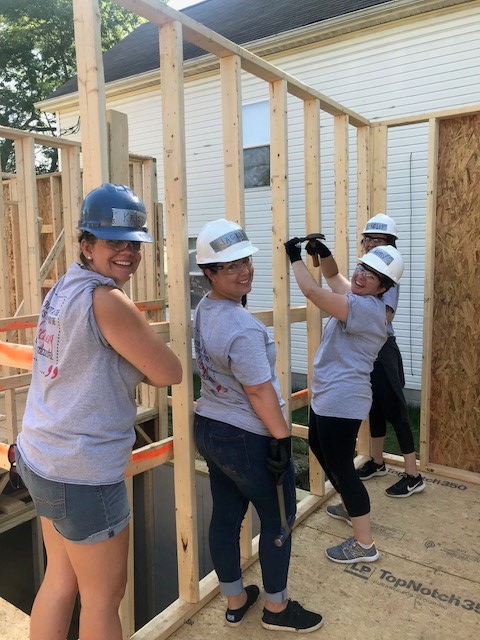 Trading Computers for Hammers
The typical Habitat for Humanity house takes a few months to complete. With one day on the site, they were able to frame several walls, build some flights of stairs, and complete framing work in the basement.
Amy Evans, a project coordinator at Perficient, said the entire team went in without prior construction experience, making the day quite entertaining. "Let's just say that there were a lot of nails missed by the hammer quite a few times," she said.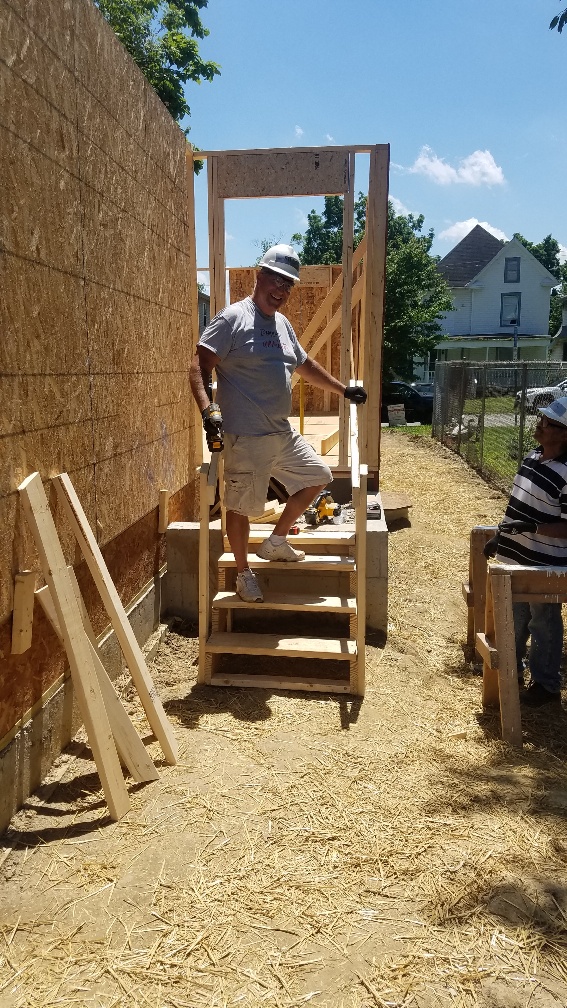 Expanding Community Outreach
Besides helping others, team members learned from the opportunity. They had never worked with Habitat for Humanity before, but Amy said it was a perfect fit. She said the team had noticed neighborhoods in dire need of better housing. The experience took them to areas of Columbus they had never been to before, providing diverse exposure. Bill said he has a strong belief in giving back to the community he lives and works in.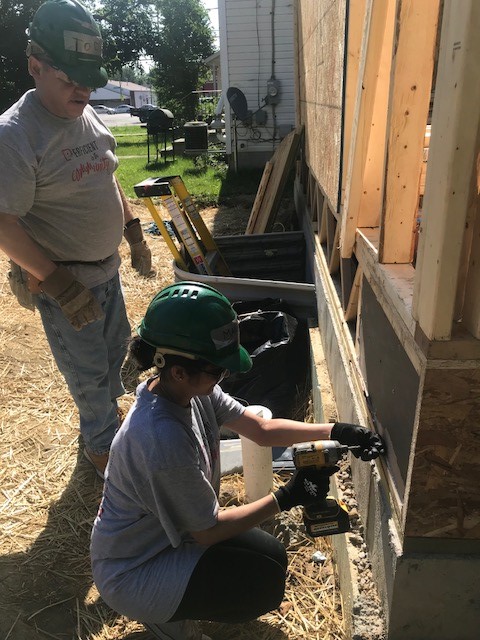 Bonding Outside of the Office
In addition to helping those in need, the team was able to benefit from bonding outside the office. "It was great to work with our co-workers on projects we'd never do in our day-to-day work," Bill said.
At the end of the day, the team met to enjoy some cold refreshments and celebrate a job well done!
---
Learn more about what it's like to work at Perficient at our Careers page.
Connect with us on LinkedIn here.
Follow our Life at Perficient blog on Twitter via @PerficientLife.