First day at Sitecore Symposium is a wrap, and it was a good one! We are excited to announce that tomorrow we will be presenting with our client Orrick, Herrington & Sutcliffe ("Orrick"), an international law firm, about their award-winning Sitecore intranet system implementation. The presentation will take place during Sitecore Symposium, happening now in Orlando, FL, where we are a gold sponsor. 
Our work with Orrick included creating an intranet on the Sitecore platform that utilized role-based personalization to deliver relevant, unique content for their "big bucket" roles. The roles included partner, attorney, secretary, and staff and each is now delivered specific content based on their different positions and functions. Tomorrow, Tuesday, November 5, Scott Mortenson from Orrick and Scott Stocker of Perficient Digital will review this intranet project during their breakout session "Reinventing a Modern Intranet for Global Professional Services Organization" at 1:30 PM. They will review the personalization process, reporting on dashboards, integrated search, and more. 
In addition to demonstrating its award-winning Sitecore implementation with Orrick, we will also deliver a second presentation, "Data Integration: Get Your Head in the Cloud." This session will discuss how to integrate data from third-party cloud systems into the Sitecore platform.
Meet the Perficient Digital Sitecore Team
Our team of experienced Sitecore developers, marketing strategists, and executives will also be available to discuss all things Sitecore at booth #206 (near the t-shirts and puppies – left side of Partner Pavilion).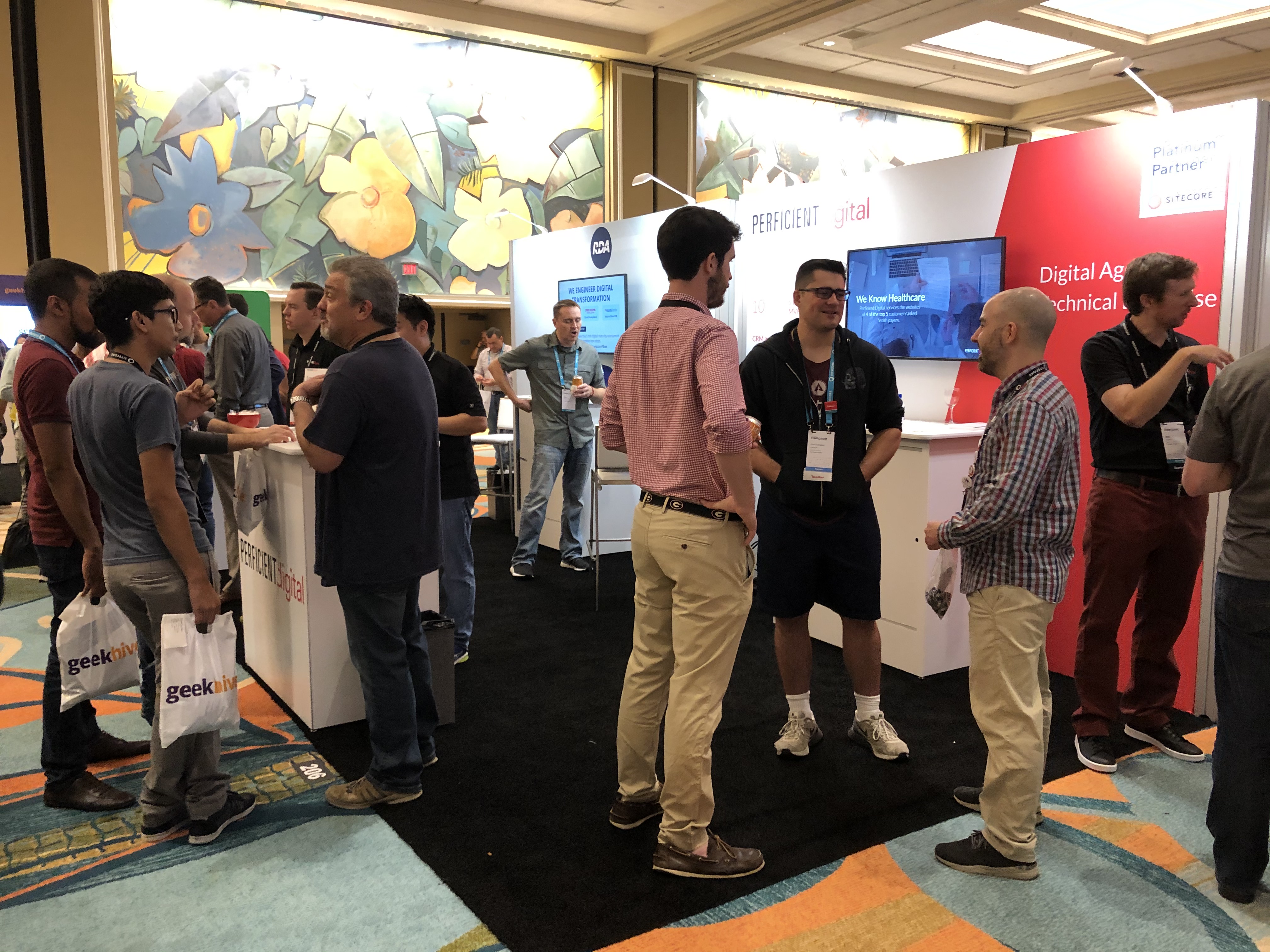 "We are excited to return to Sitecore Symposium and showcase how our strong partnership is creating innovative solutions," said Stephen Tynes, customer experience platforms principal, and Sitecore MVP, Perficient Digital. "Together, we continue to help clients build versatile digital experience platforms and create highly effective and personalized experiences for the end-user."