Save the date for this terrific customer story next week featuring Midcoast Energy, LLC. The company had antiquated and complex business processes that could not scale to meet its needs. Facing an expensive ERP implementation, the company decided a cloud-based platform would provide a strategic advantage.
Midcoast Energy, LLC implemented Oracle Cloud for Financials, Project Portfolio Management, and Procurement, and partnered with Perficient to deliver the implementation in a six-month timeframe.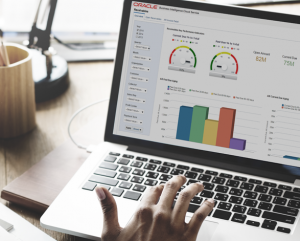 Explore key considerations, integrating the cloud with legacy applications and challenges of current cloud implementations.
Join us as Midcoast Energy, LLC's Archana Shah, director enterprise systems, and Harish Gulati, manager of ERP systems, discuss the company's migration to Oracle ERP Cloud, including lessons learned and how Oracle Cloud could benefit your organization as well.
Discussion will include:
Challenges with the legacy business processes
Why Midcoast Energy, LLC chose Oracle Cloud
Benefits realized
We'd love to have you attend our live event, but if you're unable to make it, all registrants will receive links to the presentation materials and a recording of the on-demand webinar post-event.