In Part 2 and the last of my iReceivables blog series I will dive deeper into some of the application's cool features, review a feature and its related issues that are not so cool and finally give tips for a successful implementation as I had promised to do in my iReceivables blog series-Part 1.
Recap
Oracle iReceivables gives the customer direct access to their accounts and a real-time view of their balances. Customers can pay their invoices, download transactions or statements, dispute invoices, and make payments through this portal.
Cool Features
Payment Processing:
One of the most valuable features of a customer Accounts Receivable portal is an efficient and streamlined platform for customers to pay their bills (and might I add: pay them, on time). Hence, we will first be looking at the 'Payments' feature in iReceivables.
Paying invoices through iReceivables is extremely easy for a customer to do. There are multiple ways to access the payments pages depending on where in the application the customer is, be it from the main dashboard, while viewing a single invoice, or open transactions. At the click of a button, the customer is directed to the Payments page from almost everywhere in the application. Flexibility to pick and choose invoices to pay is also available.
The Advanced Payment Page (shown below) allows customers to setup their own payment methods at account or bill-to location level for one-time use or to save them for future uses. Payment methods no more in use can be end dated. Customers can make payments via bank account transfers or credit cards. Both bank account and credit card information can be stored for later use.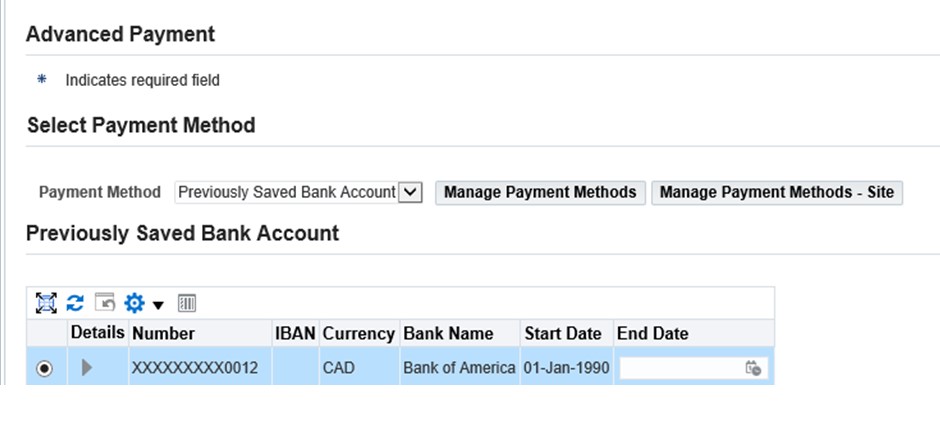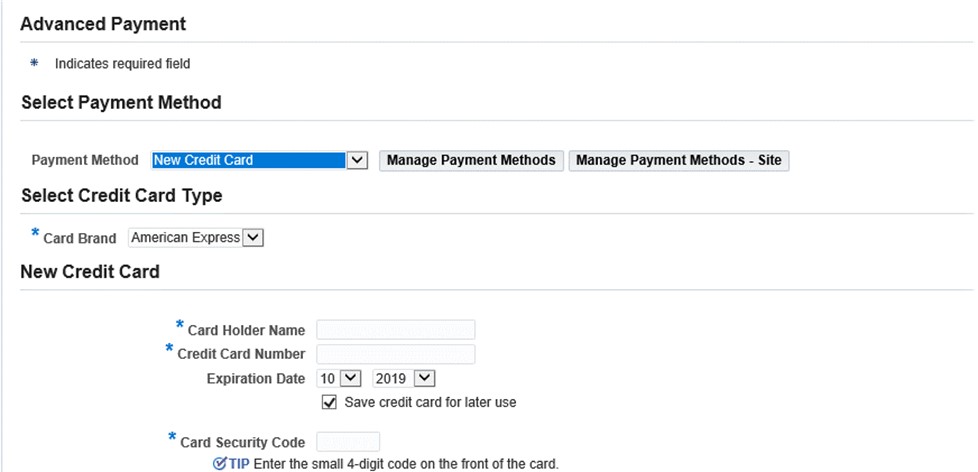 There are security features in place to verify the payment instrument information entered by the customer is valid. Customers can also make partial payments and schedule payments for a future payment date.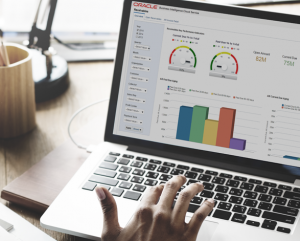 Explore key considerations, integrating the cloud with legacy applications and challenges of current cloud implementations.

In conclusion, iReceivables payment processing is intuitive and efficient.
Customization or Personalization:
There is plenty of room to change the look and feel, functionality and design of many pages and functions in iReceivables. Some that I've implemented are:
Statements: The seeded templates can be modified or new ones created.
Payments Mailer: The functionality allows for an email to be sent out to the customer account contact anytime a payment is successfully processed.
Hide and Add Functions: Pages, columns with data and function buttons can easily be hidden. A company logo, DFF information (from Oracle A/R) and messages are easy to add to pages and/or transactions.
Not So Cool Feature
The feature that has plenty of room for improvement is Disputes.
Many organizations may not even use this feature but for those whose nature of business results in the creation by customers of large amounts of disputes may be frustrated by limitations and issues related to it.
Attaching documents to disputes:
Oracle is really good at providing the ability to attach documents from almost everywhere, unfortunately this is not one of them. When a customer is creating a dispute, they will not be able to add attachments. This was something I had to customize for one of my clients as it was important for them to have customers attach support documentation as part of their disputing process.
Customers are able to zero dollar disputes:
Annoying, but true. There is an enhancement request with Oracle Support to address this issue.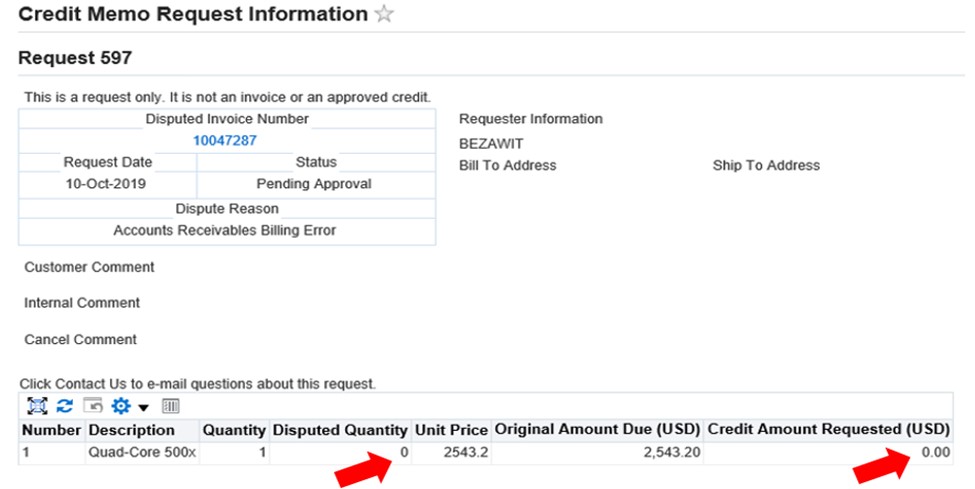 Invoice line ordering:
If a customer is creating a dispute at invoice line level, when directed to the Request Credit: Enter Dispute Details page, they will find that the invoice lines are randomly ordered. This may not be a big deal for invoices with a few lines, but for those with hundreds or thousands of lines it starts getting annoying if for example the customer wants to dispute invoice line number 537 from a 1500 lined invoice. There is literally no way to know intuitively where the line is located without scrolling through lines in search for that specific line. And no, there is no 'sort' or 'order' feature.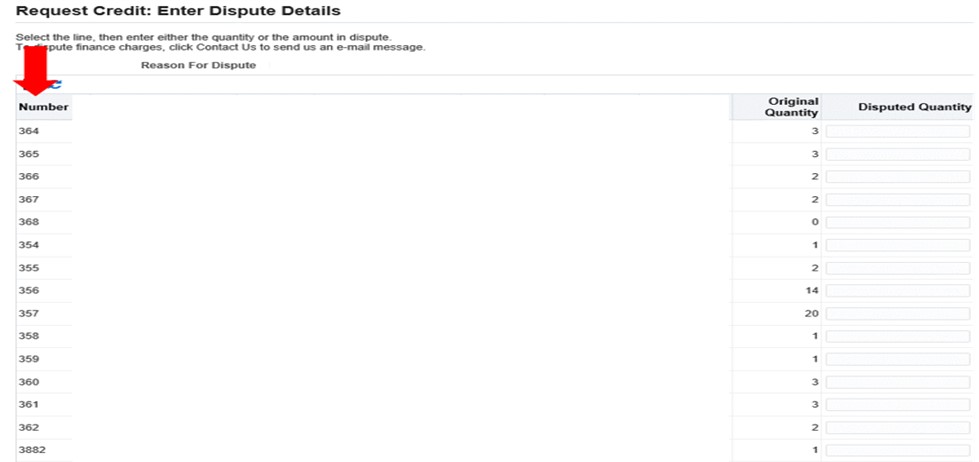 A Few Tips
Here are a few tips:
Know the features, what is feasible and what's not and set user expectations.
If your organization or client you are working with is open to customization (personalization), go for it. There is room for making many 'improvements' or changes to standard functionality.
Lastly, iReceivables works well out of the box if we are willing to overlook some of the less than desirable features or tweak our business processes.